News No 18, November 2023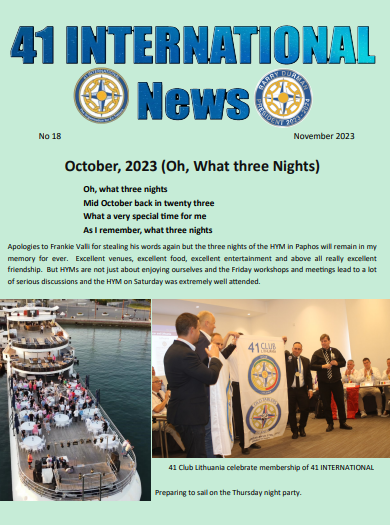 The HYM special report Newsletter is here. Read all about the event in Paphos together with lots of other 41 INTERNATIONAL news.
The report from RT Germany really brings home the extent of the relief work being carried out to move Ukrainian refugees to the House of Hope in Moldova.
CLICK HERE to read in book form
CLICK HERE to download pdf version