Seeking Regional Sub-editors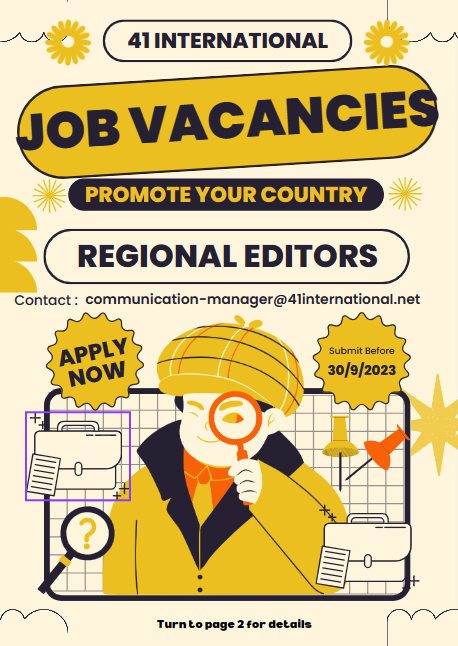 Communication is the lifeblood of any organisation! In 41 INTERNATIONAL we communicate in several ways: email, website, 41er.World, Facebook groups, the monthly Newsletter and the triannual Times magazine. But we need to reach more members and we need your help.
I am looking for volunteer reporters to seek out and produce news items in the regions they live. Not only their own country but the ones surrounding it as well. The regions I would suggest are Scandinavia including the Baltic, Middle Europe, Mediterranean, GB&I, Africa, Asia and the Americas. So I am seeking seven volunteers.
Are you interested? Here are the terms and conditions:
Articles must be in English.
Be prepared to dedicate a few hours a month to the task. We will hold a few Zoom meetings during the year.
Articles backed up with photos are preferred.
Articles on activities and charity work are preferred … not just people eating and drinking.
Salary TBC (actually 0 Euros, 0 Pounds, 0 Rupees etc.)
If you are interested please CLICK HERE