News No. 15, August 2023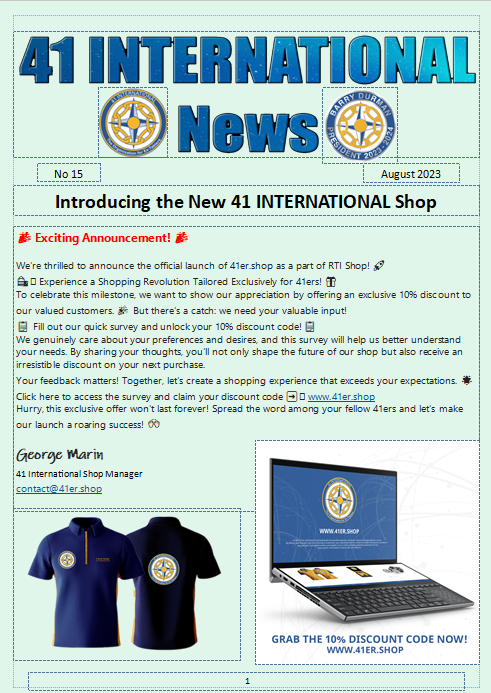 July may have been a quiet month for many but the August Newsletter is full of articles that could spur you into action. The Young Ambassador Programme is in full swing with youngsters enjoying hospitality all over Europe, GB&I and India. There will be full reports in later Newsletters and the October Times.
We can take inspiration in the wonderful work the Round Table Family is doing in the Ukraine, Moldova, Sri Lanka and Nepal. Remember "We Don't Just Sit There".
To view in book form CLICK HERE
To download a PDF file CLICK HERE