'House of Hope' Pins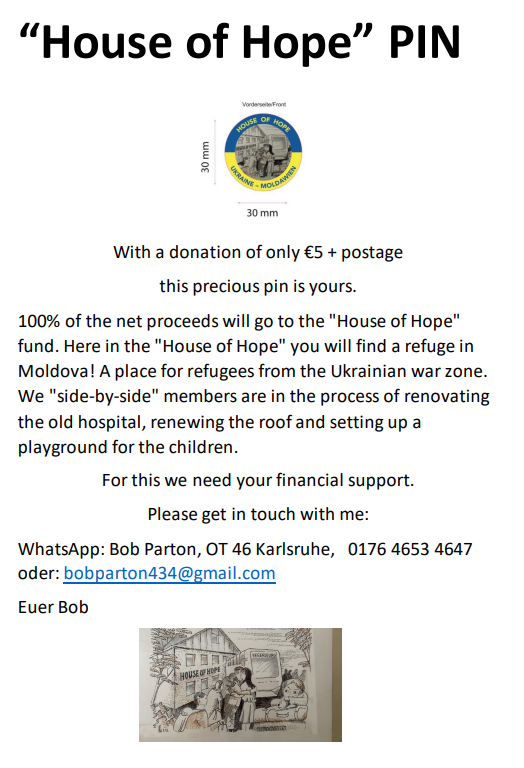 Are you an avid RT pin collector? Or someone who wants to send help to the refugees in the Ukraine and Moldova? Then here is your opportunity to help. Bob Parton is selling these special pins and all the proceeds got to the 'House of Hope'.
Or if you are attending the HYM in Cyprus then why not put together a bulk order from your fellow members and Purchase them from Bob in Cyprus and avoid the cost of postage.