News No. 14, July 2023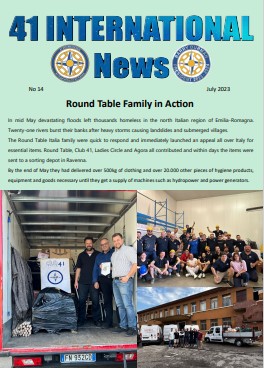 The July Newsletter is full of informative articles at both national and local level. Learn about the work the Italian RT family undertook following the devastating floods, the YAP tours to Europe which are now in full swing, the 10th anniversary of the Classic Rally in GB&I and much more.
If you enjoy a quiz then there is a multiple-choice quiz about 41 INTERNATIONAL with a prize for the lucky winner.
To view the newsletter on-line in book mode CLICK HERE
To download a pdf copy CLICK HERE