RT and Tangent Romania AGMs and Chartering of Bucharest 41 Club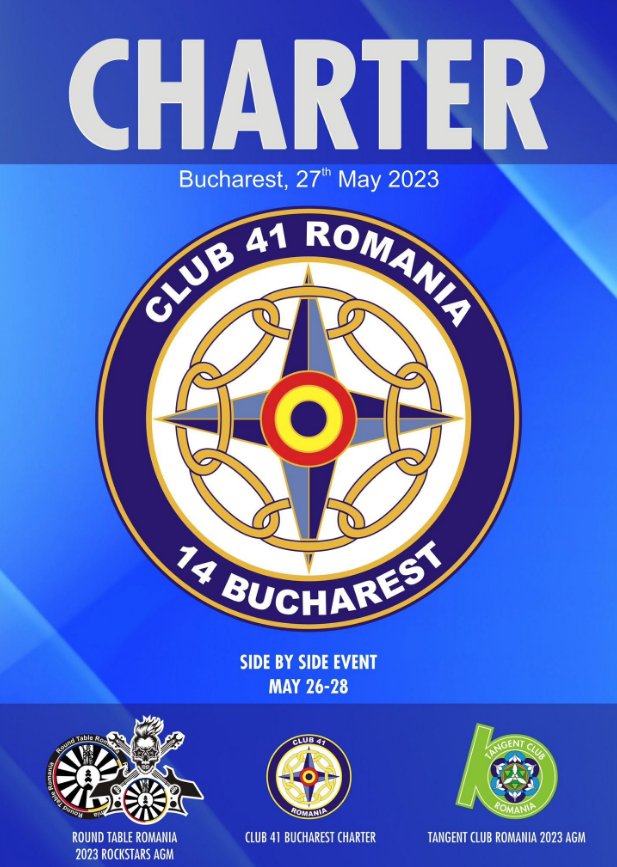 I'm pleased to inform you about the big charter ceremony of the new 41 club in Bucharest, the capital of Romania.
In the name of Godfathers (Club nr. 1 Brasov, Club nr. 5 Campulung, and Club nr. 4 Nurenberg, Germany), I invite you to discover Bucharest and join us for this triple event.
For details, programme, accommodation, price, and registration CLICK HERE