Round Table Malawi Cyclone Freddy Flood Appeal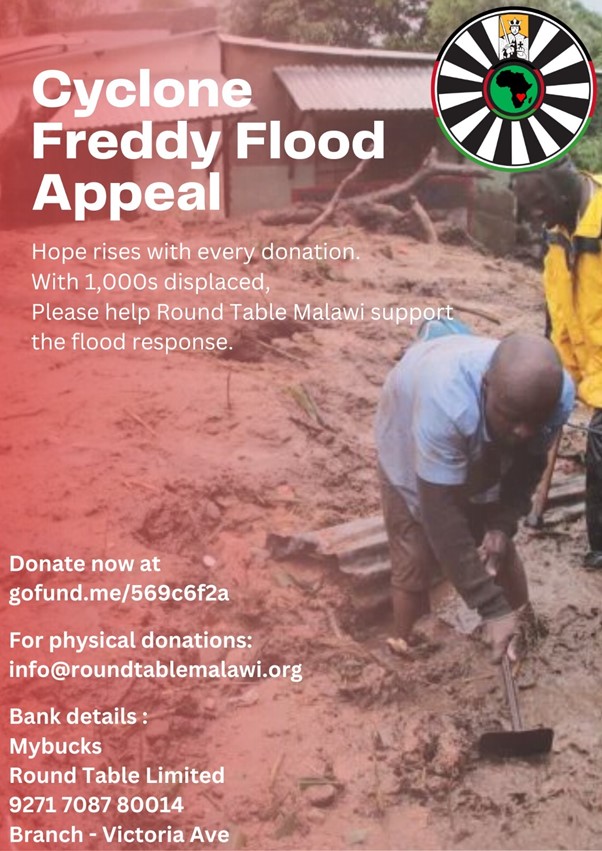 Malawi is currently being hit by Cyclone Freddy, as the cyclone is still moving through the country deaths are in the triple digits and 1,000s are displaced.
Please help donate so we can get the emergency aid to where it needs to go before it becomes too late.
CLICK HERE to view news coverage of the terrible devastation it is leaving behind.