Children's Christmas Convoy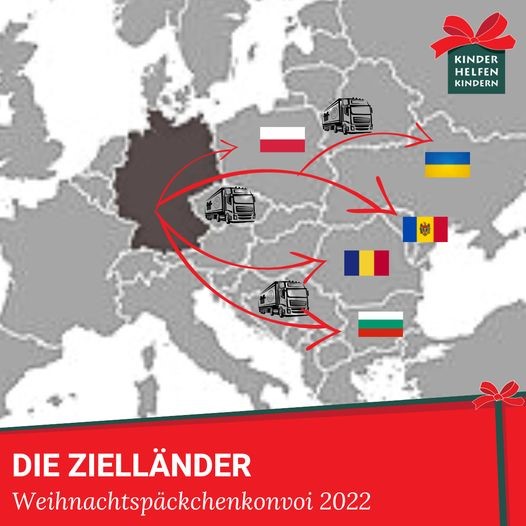 Our target countries 2022.
As every year, the Christmas parcel convoy, with many volunteer passengers, drives to the destination countries Romania, Moldova and Bulgaria and brings your Christmas parcels to the local children.
Of course, the children in Ukraine are also taken care of, but due to the current situation, our long-standing helpers and supporters on site take care of the distribution of the parcels.
New this year will be the target country Poland. Again, we deliver your parcels directly to the refugee children from Ukraine who have found shelter in families and orphanages. We also reach Belarusian and Polish children in these facilities.
We are happy that we can all together make children's eyes shine everywhere.