"A HEART FOR ARQUATA" [CLAUDIO ONOFRI]
AUGUST 24th 2016, A DATE THAT CANNOT BE FORGOTTEN.
AT 3:36 AM A EARTHQUAKE OF MAGNITUDE 6 DESTROYED ARQUATA DEL TRONTO, AMATRICE, PESCARA DEL TRONTO, ACCUMULI, NORCIA AND CREATED HUGE DAMAGES IN A LARGE AREA OF CENTRAL ITALY.
300 VICTIMS, MORE THAN 200 PEOPLE EXTRACTED ALIVE FROM THE RUBBLE, UNFORTUNATELY SOME OF THESE DIED LATER, 400 INJURED.
THE "FOUR CLUBS ONE VISION" A FEW DAYS AFTER THE DRAMATIC EVENT IMMEDIATELY ACTIVATED A FUNDRAISING WITH ALL ITALIAN AND FOREIGN CLUBS AND WITH MORE AND MORE EFFORT AFTER THE CONSCIUSNESS OF HOW HUGE WAS THE TRAGEDY FOR THE LIVES LOST, THE FAMILIES WITHOUT HOUSES AND THE UNCERTAINITY FOR THE FUTURE.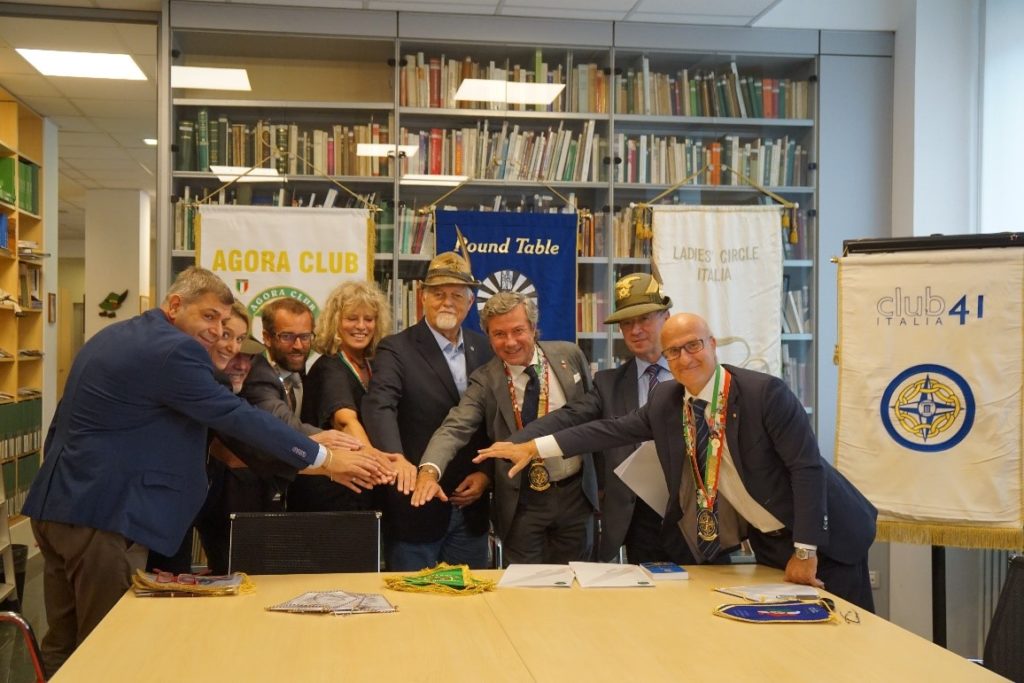 IMMEDIATELY THE FUNDRAISNG BEGAN, AND ALSO THE SEARCH FOR A PROJECT AND A PLACE WHERE THE MONEY WOULD BE INVESTED.
IN ABOUT 12 MONTHS THE "FOUR CLUBS ONE VISION", ALSO THANKS TO THE DONATIONS OF THE FOREIGN CLUBS, COLLECTED MORE THAN €160,000, OF WHICH MORE THAN ABOUT €100,000 FROM THE DONATIONS OF THE 41 CLUBS.
AT THE SAME TIME IT WAS DEFINED HOW TO INVEST THEM AND WHERE: IN THE CONSTRUCTION OF A POLIFUNCTIONAL CENTER IN FAVOR OF THE EARTHQUAKE VICTIMS OF ARQUATA DEL TRONTO, A SMALL TOWN ABOUT 30 KM FAR FROM ASCOLI PICENO.
ON SEPTEMBER 15th 2017 AN AGREEMENT WAS SIGNED FOR THE BUILDING OF A POLIFUNCTIONAL CENTER CALLED "A HEART FOR ARQUATA" IN PARTNERSHIP WITH "ANA" (ASSOCIATION OF ITALIAN ALPINES) IN ARQUATA DEL TRONTO, AREA SAE BORGO
Complete report as PDF: A HEART FOR ARQUATA_1mag19 DEF
ON APRIL 14th 2019 THE INAUGURATION OF THE POLYFUNCTIONAL CENTER OF ARQUATA DEL TRONTO "A HEART FOR ARQUATA" WAS HELD IN THE PRESENCE OF THE "FOUR CLUBS ONE VISION" WITH THE NATIONAL PRESIDENT EDGARDO DAIDONE FOR ROUND TABLE ITALY, THE NATIONAL PRESIDENT RICCARDO DAZIALE FOR THE CLUB 41 ITALY, THE NATIONAL PRESIDENT BARBARA MATTEUCCI FOR THE LADIES CIRCLE ITALIA, THE NATIONAL PRESIDENT CRISTINA CALGARO FOR THE CLUB AGORA ITALY AND MORE THAN 100 MEMBERS OF ALL THE CLUBS.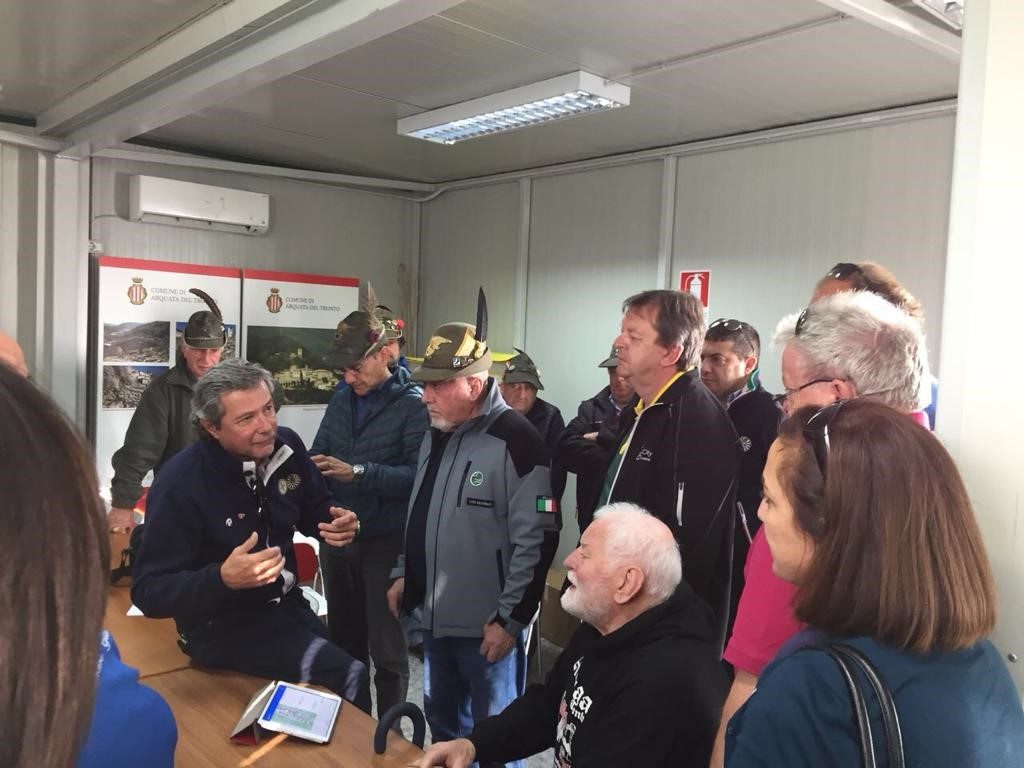 ESPECIALLY WELCOME THE PRESENCE OF THE PRESIDENT OF THE CLUB 41 INTERNATIONAL ULRICH SUPPAN, THE PRESIDENT OF THE CLUB AGORA INTERNATIONAL ANNA TABONE, AND THE LIFETIME MEMBER OF HONOR OF CLUB 41 INTERNATIONAL AND CLUB 41 ITALY BOB PARTON.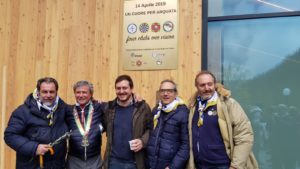 "ANA" WITH THE PRESIDENT SEBASTIANO FAVERO AND HUNDREDS OF ALPINES, THE GOVERNOR OF THE MARCHE REGION LUCA CERISCIOLI, THE PRESIDENT OF THE PROVINCE SERGIO FABIANI, THE MAYOR OF ARQUATA DEL TRONTO ALEANDRO PETRUCCI, THE DEPUTY MAYOR MICHELE FRANCHI AND NUMEROUS OTHER AUTHORITIES, AND MORE THAN 700 PEOPLE ALASO ATTENDED THE CEREMONY.
YIC41
CLAUDIO ONOFRI
41 NATIONAL PAST PRESIDENT
AND COORDINATOR OF THE PROJECT "A HEART FOR ARQUATA"
FOR THE "FOR CLUBS ONE VISION"