Beginning with the Members in Mind [Marcus Jones]
After a fantastic few days in the wonderful settings of Austria, along with the warm welcome received by so many from all over the world, I felt it was right to recognise the efforts of so many as a floor member, those who have stood and served, the very individuals who give life and oxygen to our associations and represent our members world wide.
Not only have we all witnessed the fantastic hospitality of Austrian culture and great food, but the wonderful sights through our round trip 3206 kilometre drive from Nottingham – England to Portschah – Austria. Traveling through France and Germany.
Something only Ex Tablers would even consider. Imagine the banter on route, it is fair to say we have cried with laughter.
We have witnessed the hard work of the 41Club International Board under the stewardship of Bruce Mckay, along with the cohesion between Engelbert Friedsams work and the support of Makarios as collective Past Presidents, supported by the future plans with the continuous energy via Dr Ulrich Suppan.
Bruce also correctly mentioned the team, it is very clear that the team work as one. That even though the board may change each year, there is a collective spirit, a drive and respect for each other.

As a Past National Media Officer I must congratulate the media team for the great work of Fabian -Webmaster, Sid -Communication Officer. Inspiring stuff guys.
The AGM brought a great understanding of how 41Club is developing all over the world, and at a pace my I add, that this renewed energy brings along new associations opening with great ideas coming through.
It's important to understanding these changing times and a developing audience, 41Club International certainly is setting the pace, this vision is clear to see. All associations must consider their approach to this positive stage in a developing organisation for current times.
Exciting projects like new branding ideas of which all organisations must consider in 41Club celebrating its DNA , the Yap Project and the welcoming of New Associations in the pipeline, nearly 20 and those agreed in the AGM, being Hungary, USA & Portugal.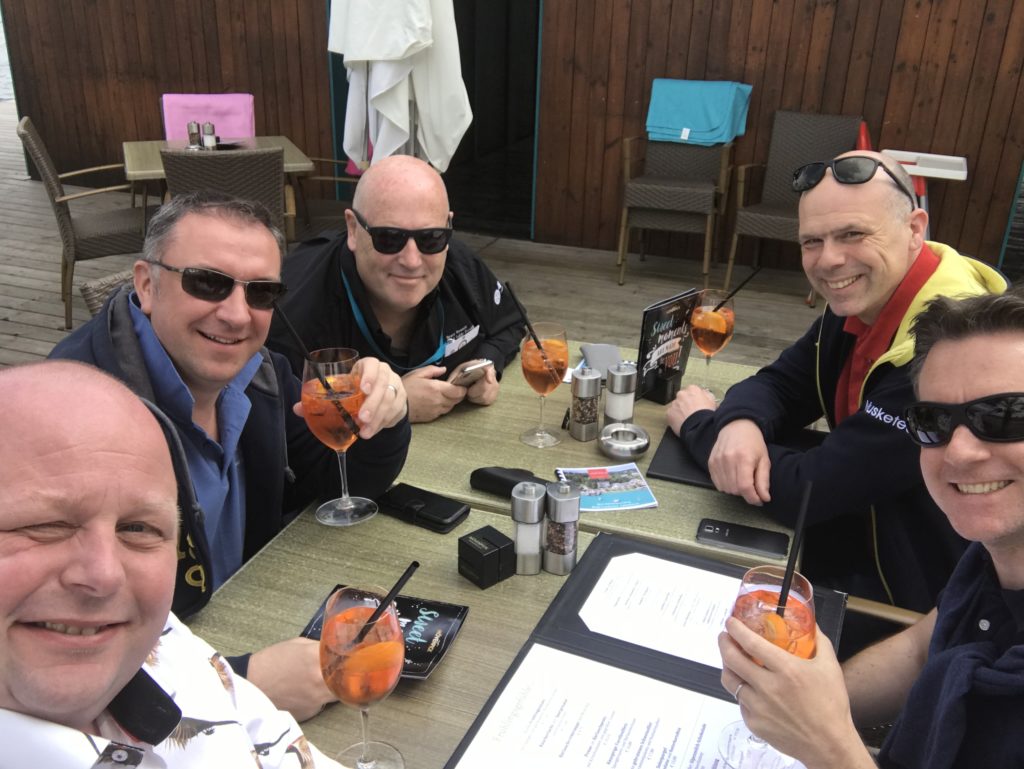 Personally for me it was great to catch up with the warm friendships of so many, those I have encountered on my travels during the last ten years within The Round Table Family worldwide, to have their continued support and "Continued International Friendships".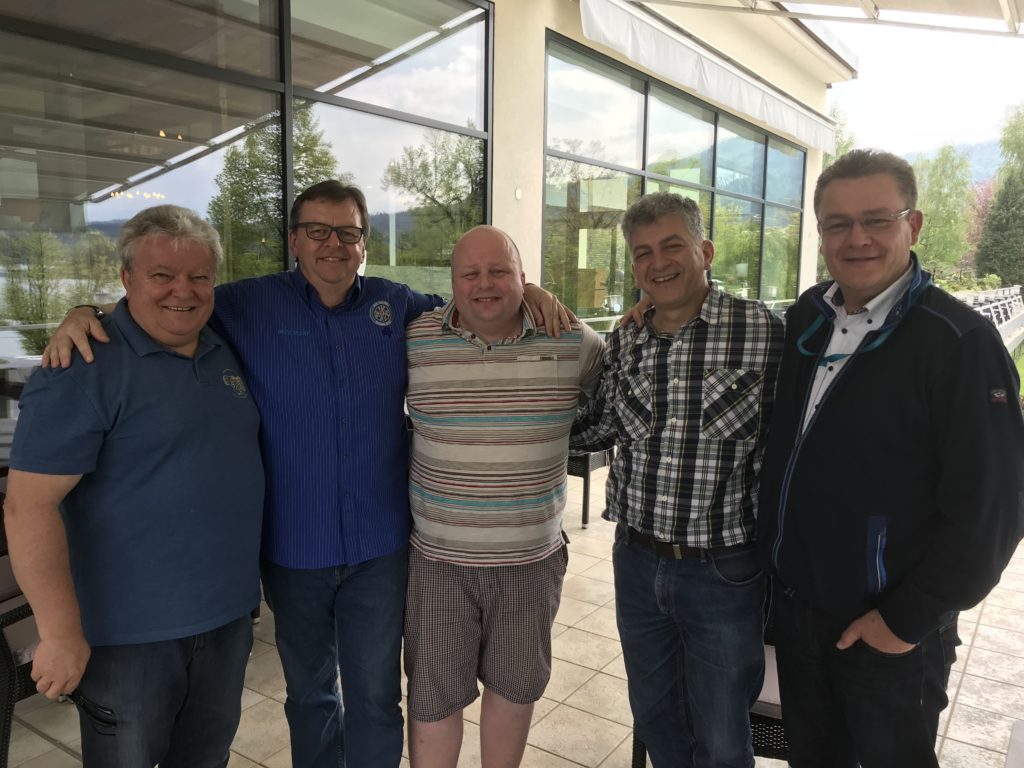 Whilst some will be disappointed by outcomes of the weekend, I must congratulate all those who have put themselves forward for positions and those who will go on to serve our members, I also recognise that the world of 41Club look to GB&I to lead the development for current members and those yet to join, so on that note it's time to sharpen our sword.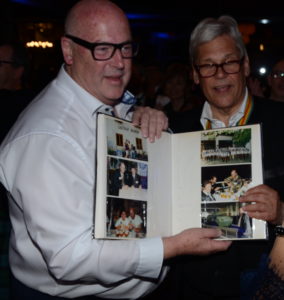 On the fun and fellowship side of the weekend, a wonderful welcome evening with Plenty of wine and beer and tour of a magnificent castle and views. I also witnessed a very personal re-connection for Bruce Bennett my dear friend, who had signed the recharter of Round Table International in 1991 at the very hotel, after a conversation with Dr. Ulrich Sappan both shared very emotional memories…..I am humbled to have witnessed this reconnection.
Our final journey home is slightly disrupted due to the vehicle being parked in an area the road is closed, however only in 41Club style could we fall over this magnificent hotel who took pity on us and gave us a wonderful afternoon of food and drink, only to reach Calais for another 12 hour wait.
Thank you Austria, Thank you 41Club International Members and thank you all for your Continued Support and friendship.
Let 41Club worldwide, ENGAGE, ENCOURAGE AND EDUCATE those who need our support.
Yours in Continued Friendship
Marcus Jones
Beeston 41Club IRO
Past National President RTBI 2015/16