TABLER.WORLD – FAMILY – the future of Tabling! [Sebastian Walters, RTI VP]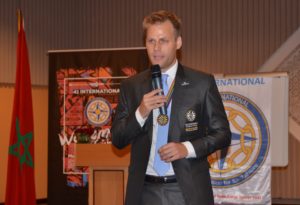 Dear 41ers,
It was a great honor to present Tabler.World at the 41 Club International HYM in Morocco.
Tabler.World is a newly developed platform which allows you to administer your association and enables Tablers, 41ers and other Round Table family members with ease.
Already 33% of all Tablers are on this platform, within 4 months from now 67%. Ladies Circle Intermational with 13.000 members is implementing the system globally.
We would like to invite you to explore the manifold possibilities which Tabler.World offers and are ready to assist you further.
YiT
Sebastian Walter
Download the Tabler.World presentation from Sebastian

Should you need any further information, please do not hesitate to contact:
tabler.world@41international.net