"Above and Beyond" World Class Experience with Members of 41 Club GB&I [Marcus Jones]
"A thousand one off experiences", that is one way I describe our association.
Over what is the last weekend of summer holidays, members of GB&I Four Club Family came together to celebrate a truly international themed event. Over 14 countries participated, from all over the world competitors represented their countries. New Zealand,Ireland, Scotland & USA are just a couple of examples.
Beeston, Ashby, Leicester, Saffron Waldron & Ripple 41Club members supported by Tamworth, Melton Mowbray & Beeston Round Table, along with Derby, Halifax Ladies Circle & Leicester Tangent attended the event.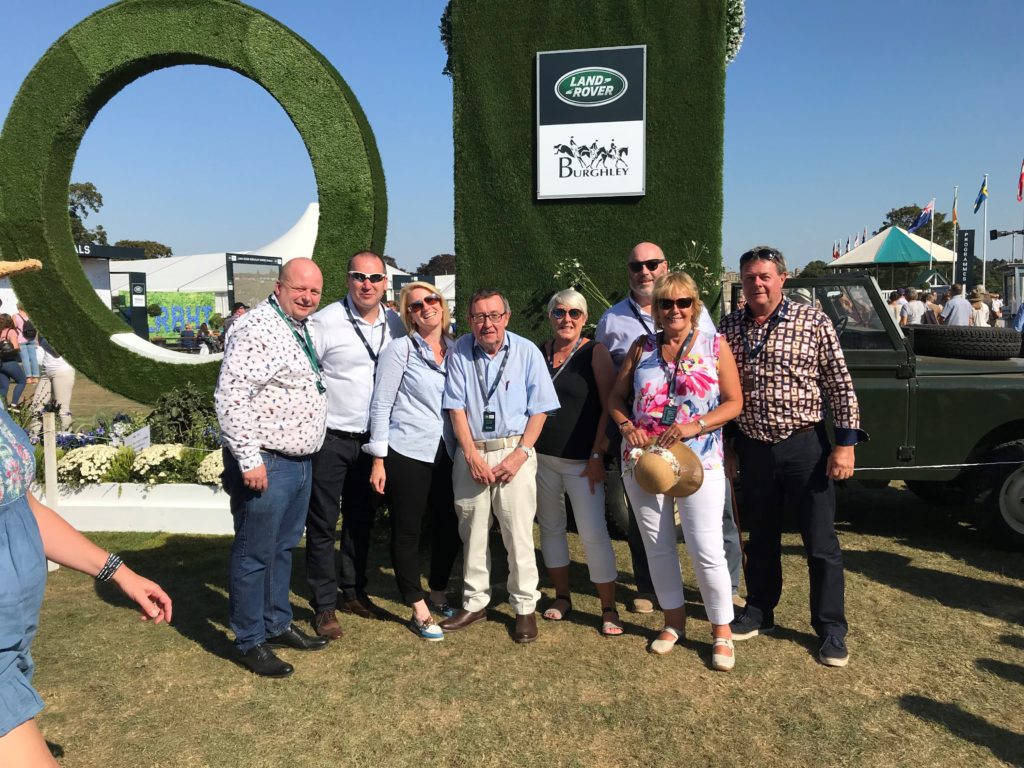 However it must be noted that every year the event is supported in mass by StamfordXT 41Club & their supporters, who work tirelessly to ensure the thousands that attend are safe and enjoy the experience.
The experience included watching up close world class horse eventing – cross country, jumping and dressage. Along with a little celebration of a British Icon celebrating 70 years this year. The Iconic LandRover. Attendees where spoilt by a close up ofthe very original Landrover called HUE, created in 1948.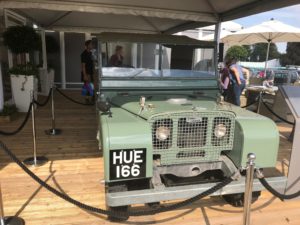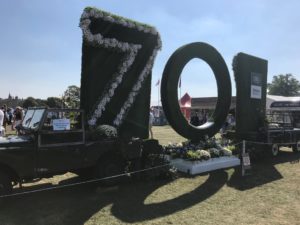 Horse ridding may not be your first love of sport however you couldn't help be amazed by the quality and athleticism involved. The detail, energy & the determination of the team behind the scenes was very clear to see, add that to the precision of thejockey then you truly do experience a feast of sporting talent. Let's not forget the horses, they are magnificent and very elegant within their craft. What is also very clear the relationship between the horse and jockey. They say a pictures says a thousandwords…….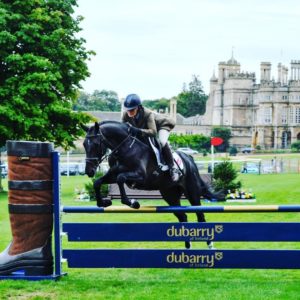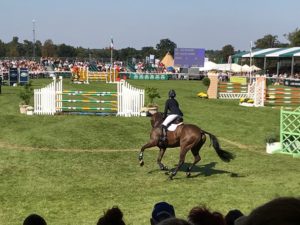 The members were also treated to a Q&A with Olympic Jockeys and British commentator Clare Balding. A very emotional description of a jockeys fight against cancer to his recovery to once again continue eventing at the highest level, an amazing part of theday.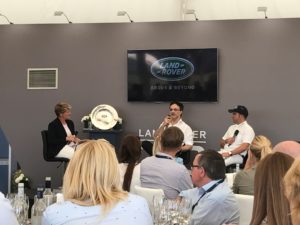 A huge thanks to all the members who attended the event and to the volunteers who make it happen every year. A summer event to truly remember.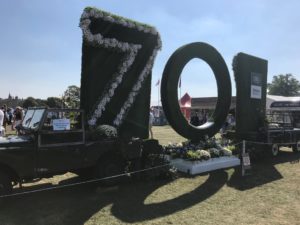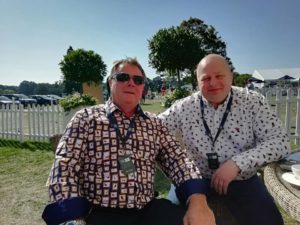 Yours in Continued Friendship
Marcus Jones
Beeston 41Club IRO