Vice President Report: Polish AGM in Krakow [Luc Trigaux]
Knowing that the Polish 41 association counts only one club situated in Gdansk, It was a bit strange for me to learn that the Polish AGM would take place in Krakow, about 800 km from there. Strange but pleasant. I had been in Krakow before and I knew I could get a straight and rather cheap flight to go there from Brussels. In addition, the city is pretty nice in the spring. However I did not know exactly what to expect in terms of attendance since the only club is composed of just a dozen members. Would I be the only international guest ?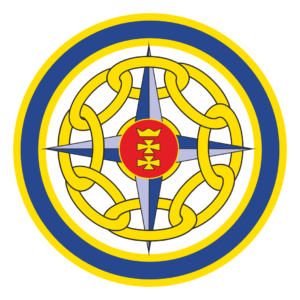 I was wrong. Hardly had I landed on Friday at 10:00 when I was met by Lukasz Stolarczyk, the local IRO in the luggage retrieval area. He had just landed too and after a qui k call confirmed that, Cesary Bak, the president was on his way to pick me up at the airport. He even indicated the exact point where he would park and that was where I met him 3 minutes later.
We immediately joined an odd 25 more people who where visiting the city. The group included members from Romania, GB&I (or should I say I&GB, this year 😉 ?), with IRO Peter Good and Andy Waite and Lawrence Bamber, and from Finland and Germany, with vice-president Manfred Wilms, and The Netherlands, with IRO Roy Kroos, and Peter Ornee (also Romania), Switzerland with IRO Simon Medley, Austria, with IRO Alfred Krenn, and many spouses…
After the visit of the royal castle in Krakow we had lunch in town and then enjoyed a motorized tour of the old city. Then it was time to head for Niepołomice and the main hotel and conference centre built in the old royal residence, about 40 min east from Krakow. The place was really impressive and the rooms including all the modern comfort were decorated in the old 18-19th century style. Even the telephones were designed to look old.
The BBQed local specialties were waiting for us outside the castle and we were joined by more newer and older friends such as past president Karol Rzewuski whom I had met so many times as a tabler first and later in 41. The evening out was very nice and the atmosphere very relaxed, with beers and wine.
In the morning I skipped breakfast to deal with urgent YAP matters (as the Belgian YAP convenor I was to greet and help host the Indian Yappers who were arriving in Belgium just an hour after my return). After a few mails and technical issues with my multimedia presentations, it was time for the official AGM to start. Cesary presented the situation of the national association. I presented Ulrich's official address and education project, then Sid's 41 International kit to be sold in support of a local Indian educative programme, then the Brussels international AGM Of 2019 and last my personal motto for next year – Make a tabler (or a Lady).
During the conference, we heard a 30 minutes presentation of the Polish national service project by members of the local beneficent association. The new board was elected with new president Grzegorz committing to develop RT in Poland again.
After lunch in the castle, we headed to Wieliczka to visit the famous salt mine and its underground Cathedral carved in the salt.
After that interesting tour in an amazing place, we drove back to our hotel and prepared for the evening gala and banner exchange. Although we were a small number, we enjoyed a fully musical dinner and party with everybody having fun and dancing on BoneyM and other disco and international and local pop songs. Lawrence Bamber especially had fun, dancing and singing along with the beautiful band singer.
I left early after breakfast and was driven back to the airport by Cesary. Thank you, Polish friends for a nice AGM!
Luc Trigaux
41 International VP