Report – AGM 2018 NORWAY [Luca Colombo]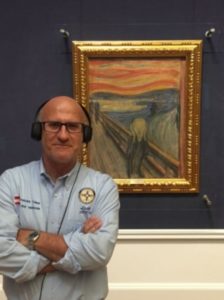 This is my first time in Norway. When the bus stops in Lysaker, in the outskirts of Oslo after two flights and ten hours trip, I'm happy to see the smiling face of Gerd-Inger the past President of Tangent International that awaits to take me at the AGM of 41-Norge combined with the AGM of Tangent Norway. When I leave Italy for an international AGM I always ask to myself why I am doing it. The answer is always "friendship".
It is something that goes beyond all the problems of your job, your family, your day-to-day life. You just take a flight and visit your old and new friends that will be part of your life for a few seconds or for a life time. They will be in your memories forever.
The only 41er I know in Norway is Tom Albrigtsen, who will be our future international President in 2021.
This AGM is a good opportunity to meet him and to try to understand our main goals to make our Association greater. So I think that also for this reason Norway and Italy will be linked in the next years by a thread which will be stronger and stronger.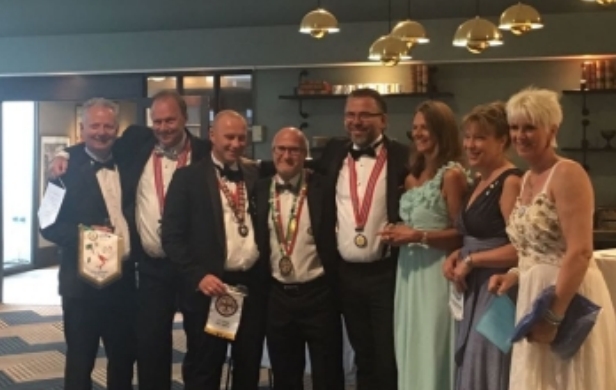 The participants are not many, about 50 for the two AGMs…but the atmosphere is relaxed and friendly. With me, Jean-Claude Jousten past President of Club 41 Belgium and his wife Carine. We are the foreign guests.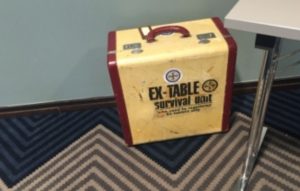 There are 28 degrees and the heat doesn't want to stop here in Norway. It is more than one month that the weather is like this. They need rain.
Tom explains me something about Norway. I know just few things of it and I'm ashamed. It became Republic in a friendly way, leaving Sweden just in 1905 and the main resources are oil (in the North sea) and the aquaculture production (salmon and trout). For a Norwegian that lives in Oslo is much easier to reach Rome than the northern part of his country: same distance (huge!), different roads. It is forbidden to drink alcoholics outside the bars and restaurants … if you do it You can get an
Our hotel is on the shores of the Oslofjord and swimming today in the Norwegian sea is like being in Italy in a hot summer!
The Meeting Saturday morning starts at 9,30. I read the message of Uli Suppan that gives the guidelines of his year of international Presidency and explain his program of "education".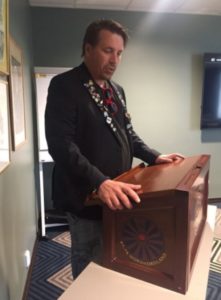 41-Norge has 420 members with about 25 clubs. But You can be also member without being affiliated to a Club. The interesting thing is that every year they sign with the Round Table the MoU, Memorandum of understanding just to remember each other their guidelines and the path that they can run together.
At least two new clubs are in the pipeline for the next year. One in the south of Norway and the other one near Bergen which will probably be the location for the next Annual General Meeting and probably also the location for the international AGM which will take place in 2021 after Verona 2020.
I have new friends here in Norway. Their names are Lasse, Tom, Nils, Per, Tor, Tor Arne, Pontus (the music man..) and they are fantastic! Thank You for the beautiful days We spent together!
Luca