President Report from AGM in the Nederlands [Ulrich Suppan]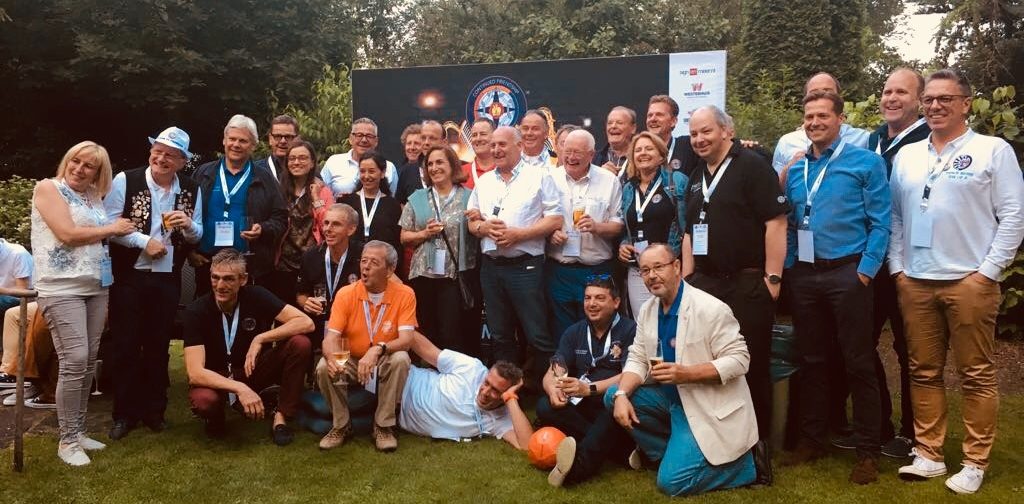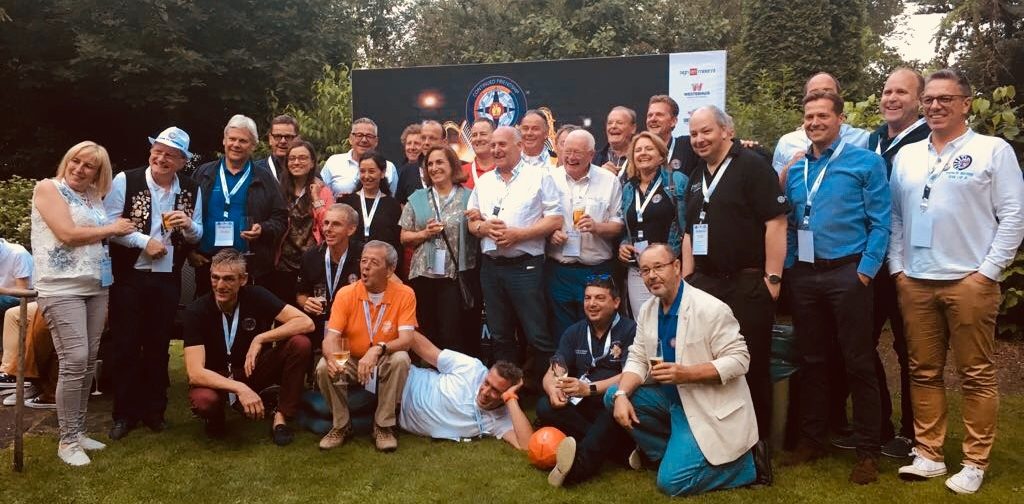 From 15.-17. June friends from Belgium, Germany, England, Swiss, Malta, France, Romania and Austria celebrate a fantastic AGM with the Dutch friends in Almere near Amsterdam. Almere was founded 1975 in the former Ijselsea – 7 m under sea level, therefore all Dutch can swim. The welcome party was organised in a privat home: barbecue with a cooking world campion, open fire, Sax live music and about 70 41-ers and 20 Tablers.
By the AGM president Xander Terpstra welcomed friends from 8 nations. The spirit of the Dutch AGM was full of the partnership between 41 and RT. 41 Nederland started with a new organisation 4 years ago. In the moment are 13 clubs and about 10 in the pipeline. The basic are about 2200 tablers in more than 200 clubs. Also the YAP Program started new in this year.
In my address I explain the 4 main values especially friendship also on international level – also to our 41 friends in France – and support service with the new Service price of Education. All the members will support this values.
Beside the official matters we listen to a speech of the library director. He has organized a relaunch of the service in the new library with general ideas also for our organisation. The audience was deep impressed.
At least Mr. 41 – Nederlands Sjoerd van Esch got a special award and standing ovations.
Afterward we started with a lunch package a visit on the Floreale Island with a flower exhibition started in 2022. During a bike tour through the natural landscape we have time enough for sporting, speaking, eating and drinking. A really good idea from the organisation team to combine sporting activities with celebrating friendship.
The gala dinner combined black tie and a beach party with high heels or Flip Flops! till the morning with banner exchange, loud disco music and an excellent buffet.
I have also the opportunity for a longer conversation with the friends of GB & I namely Pres. Phill Ellis, PP Dave Campbell and IRO Peter Good. They support our ideas and will come back with a strong candidate for the future international board – congratulation!
During the Farewell I have the opportunity for a meeting with the new president Jaap Bestemann and his board and I can determine that a strong group of 41ers is back in the international 41 family.
Thanks to our 41 – and RT friends in Nederlands for a wonderful weekend and always think:
4 values – 1 idea 41 our network.
Ulrich Suppan