41 Club São Paulo No.1 with the Charter of the national 41 Club Brazil
41 Club São Paulo No.1
together with the Charter of the
national 41 Club Brazil
The pretour started today in Rio. We had about 37 Celsius during the day, but great food and drinks. Tabling at it's best!!
Rio visit on the way to the Brazil Charter Event in Sao Paulo…
41 Club São Paulo + National Brazil President Joachim Teufel and Engelbert at the Charter event, Banner Exchange and the 41ers Q&A session…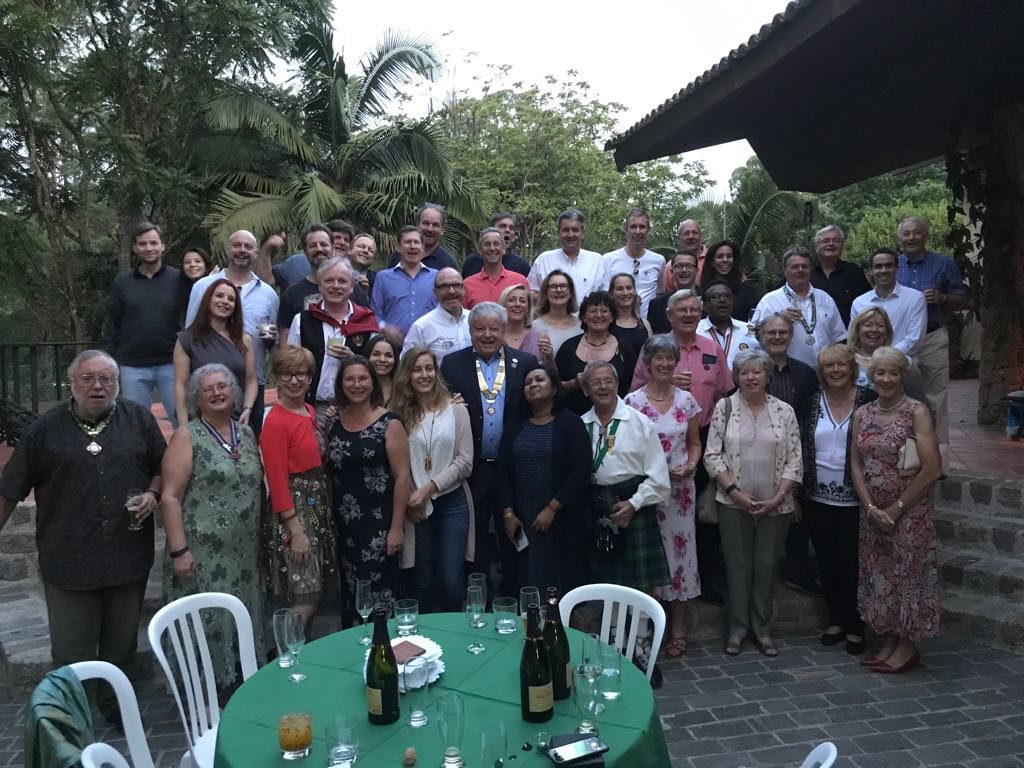 Group Picture at the Charter
Engelbert Friedsam:
With the help of Christoph Weimann we celebrated and motivated the 41ers to work on forming RT Clubs. There is a good start possible as a 32 year old candidate to establish RT in Bella Horizonte was with us during the Charter discussions and took him "under my wings ". He is keen on opening a RT with the help of the 41ers. So promising …
---
Welcome comments
Bruce McKay (President)
Fantastic and well done to you Engelbert and Christoph.
Welcome to Brazil and may they prosper into the future.
Ulrich Suppan (Vice President)
Welcome in the 41 Family and Congratulation to you Engelbert and all the godfathers ! Many greatings and good luck to all
Luc Trigaux
congratulations to the new 41.
Alexander Abela
Congratulations to 41 Club Brazil. Welcome to the family. A great big well done to all those who made this happen. May this charter open the door to many more clubs.
---
Leave a reply
Write your own greetings / commentary for the new 41 Club in Brazil