Report on Zambian AGM 2017, Siavongo, Lusaka, Zambia [Bruce McKay]
Although the flight to Lusaka, Zambia is just under 2 hours and due to the fact that I reside in East London, the journey takes much longer. I arrived in Lusaka at around 15h15 after being delayed in the air above the Kenneth Kaunda airport due to a VIP (the ambassador from Zambia, I later found out) needing to take off before we could land. As expected it was nice and warm in Zambia. The passport control was swift, and once outside I called my friend Choongo, to find out he was delayed by about 20 minutes due to traffic. Well 20 minutes later I was warmly greeted by Choongo and his lovely wife Carol.
The AGM weekend was a further 200 odd kms away from the airport so we needed to get a move on. We had a short stop to buy some drinks and snacks at a supermarket and off we went, leaving at around 16h30. Once through the traffic and on the open road the driving went well. As it was dark outside there was not much scenery to look at but between myself, Carol and Choono we kept ourselves chatting. We arrived at the Kariba Lake Inns Lodge at around 20h30 to be greeted by around 20 Zambian couples, who had delayed dinner with the lode due to my late arrival. It was really great to see all the old faces and of course immediately meeting the new faces.
After the greeting, I checked in, had a quick shower and off to dinner that was in the form of a BBQ, offering a wide variety of meat, chicken, fish and of course lobsters. Needless to say, out came the single malts and the rest of the evening was history. What a great start to a fabulous weekend.
Early on Saturday morning I was greeted by lovely rays of sunshine through the curtains of my awesome room that was fit for a king. Met the guys for breakfast on the terrace showing off stunning views of lake Kariba, the largest man-made lake in the world. It takes around 3.5 hours from one side to the other and when looking across the lake it seems never ending.
The AGM started around 10h00 and was well attended. I am happy to report that the Zambian 41 Club association is in good health. I did my President's address and it was well received. I really enjoyed their interactive meeting where we discussed all the points on the questionnaire and there was much debate and a good few laughs in between. These guys are really an example to all associations. My good friend Moffat was the 41 Club/RT liaison and he gave a report with all the positive and negative points between the two associations. I then also gave a short report on the RTIWM, which was also well received. It was great to be part of this African AGM. With Kenya coming on board soon and things happening in Botswana and Uganda…Africa is looking healthy. Well done to now IPP Enestle and his team and good luck to the new team led by President Choongo….I know you will all do well.
After the meeting, which took a little longer than expected, although well managed by President Enestle we went to change and off to a boat cruise and lunch on Lake Kariba. It was a huge barge with a fabulous BBQ offering many traditional dishes with meat, vegetables and seafood. Of course, the order of the day was Friendship and Fellowship. We spent about 3 hours on the boat, talking drinking and simply having a great time. To end off the boat cruise we were humbled by watching the beautiful sunset across the Kariba, what an awesome experience.
Once returning it was off to shower and attend the Presidents Banquet. This was of course a black-tie event and again well attended. The speeches were handled early on with the banners exchange forming part of this. I was requested to do the induction ceremony and after a short speech, it was indeed an honor to induct my good friend Choongo as the new President for Zambia. Directly after that was dinner which this time was a combined set menu and buffet style with a wonderful array of dishes to select from. Of course, the tables and the ladies looked magnificent and no gala dinner would be complete without a little music. The local band was simply outstanding and we danced the night away to George Benson and many a local tune. More single malts and more Fellowship…what a great night.
Sunday morning saw me up a little later, a quick breakfast and then the trip back to Lusaka for the return journey to South Africa. Quick goodbyes and thank yous were done and then off we went. The drive back was great and Dixon kept me entertained by taking the scenic route back to Lusaka. He showed me places and areas only locals would see and made for interesting discussions. My flight was at 16h30 and we made it there on time
A huge thank you must go to the Zambians for making me feel so welcome and like a brother. I am indeed proud to be an African and honored to be associated with the Zambians. Thank you to Carol for checking that I was wearing my mosquito patch…never met up with any mosquitos during my whole stay.
Thank you again to Enestle, Choongo, Harold, Dixon, London, Moffat and of course all the rest of the Zambian gang……..I will be back.
Until we meet up again….let's sail off into Lake Kariba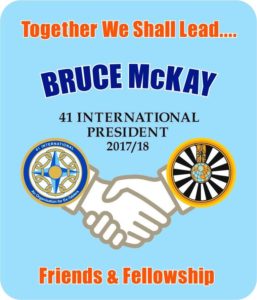 Mobile. +27 (0) 82 557 6533
Skype chef.bruce
http://www.linkedin.com/profile/view?id=46695028&trk=tab_pro