Thank you message to organizers AGM 2017 [Makarios Charalambides Past President 2015 – 2016]
THANK YOU
SOUTH AFRICA 41 CLUB FOR AN EXCEPTIONAL
41 INTERNATIONAL AGM 2017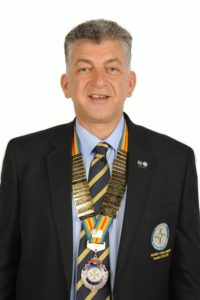 Dear friends,
President 41 CLUB South Africa Andre de Villiers, 41 International AGM 2017 Convener John Anderson, David Oracki, Zeet Borrageira, Bruce & Tania Mckay and all the other members of the organizing team.
It has been a wonderful weekend at Sun City to the 41 International AGM 2016 and I would like to express my gratitude and sincere thanks for your exceptional South African hospitality.
The pre-tours, the welcome party at the Valley of Waves on Friday, the AGM Business Conference, the Lunch at the Seers Court, the Banner Exchange, the Gala Dinner at Kings Ballroom on Saturday and the Farewell at Brew Monkey on Sunday, were very well organized in the spirit of friendship and fellowship.
Congratulations to all for fulfilling more than expected and go beyond our expectations.
Thank you for all of the great memories.
Yours in Continued Friendship and Tabling
Makarios Charalambides
41 International Past President 2015 – 2016