What is in for me? Why should I become a Tabler? Answering this hidden question is key to attract young men to become Tablers!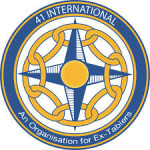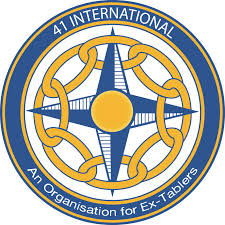 Dear Tablers,
The last 2 months have been very busy traveling to the AGMs of our member Associations weekend over weekend… Monika and I have been taken care of so well at each visit. A big thank you to you guys, it is a great experience wherever we go! We always feel like being at home during these visits. Of course I use this visits to explore what great ideas are out there, take them and share them with the associations visiting next. One key topic is coming up in most associations: How can we sustain growth of the association? A obvious answer is that we have to help Round Table to get more members… The logic: When Round Table is doing well we 41ers will do well! We 41ers have the obligation to help growing membership in Round Table.
How can we help Round Table in attracting young men joining?
Here is what I have taken away from so many discussions I had during my visits to the associations and in discussion with Round Tablers:
First of all we 41ers have to become active and spot young men in our surrounding as potential candidates for Round Table. This is not difficult as we 41ers are matured in our business career and have young men around you or even managing them as your staff, we are leaders in companies, we are company owners, we have sons and their friends in the targeted age, so we are well positioned to actively find candidates for Round Table. We 41ers have the obligation to approach them and motivate them to join Round Table. How should we approach the young men to catch their mind and motivate them to join? My learning: Essential is the first conversation to raise the appetite to join!
There is not just ONE answer how the initial conversation should be done, but one key motivator to a young man to join Round Table is having one key question answered he has in his back mind: "What is in for me? Why should I join Round Table?" Why should I change my priorities in regard to investing my free time in the more and more hectic and demanding world in an organization like Round Table?? To find an answer to this is most critical.
We usually try to explain how great it is being a Tabler. Is this what attracts to become a Tabler? No! It is NOT good enough that we explain what Round Table is about… an organization for young men, a circle of friends, having fun and fellowship, do projects, having parties and engage in social work… this is not what motivates young men, as they can do all this without joining Round Table in their current circle of friends.

We have to focus the initial conversation answering the hidden question that the targeted young man wants to have clarified first: "What is in for me?"
The messages in the conversation could be as follows:
GETTING AHEAD OF COMPETITION:
You are a young man at the beginning of your adult live, starting your professional career, founding a family, make your way into the public community… you are on the journey to develop your personality… and all this is happening in a more and more tough competition around you. By becoming a member of Round Table you can develop your skills and gain confidence and experience, which helps you to develop your personality and results in being ahead of competition around you.
HOW:
Communication: You will learn to present your thoughts in an effective way; you will learn to communicate better and achieve more.
Management: You will opportunities to plan and execute projects for the community thereby learning management.
Leadership: You will learn to work in a team of like-minded young men, lead a team and experience success.
Social Competency: You will play a significant role in shaping and contributing to your community and be recognised and respected.
Network: You will build a network of friends nationally and internationally who will be able share thoughts, ideas and help when required.
Managerial skills: You will learn to conduct discussions, meetings in a very organised and systematic manner thereby improving your managerial skills.
Personality: As an end result your personality will be enhanced and you will become a proud citizen of your country.
The second conversation of course should be around what Tablers are, what ethics we have, what our Table club life is, etc. At this point your Round Table club should take over and assess if this candidate is fitting and should make the decision to make him a member or not.
Hope this thinking and approach is food for thought! Please have a discussion with your Round Table club on this topic and start proactively focus on identifying young man as potential candidates for your Round Table club.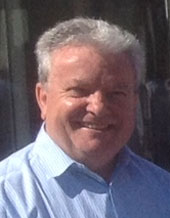 I wish you all the best success identifying candidates for Round Table!
We are all Tablers!
YiT
Engelbert Friedsam
41 International President 2016 – 2017