41 International President Engelbert address to the Brazil Club Founding Meeting in Sao Paulo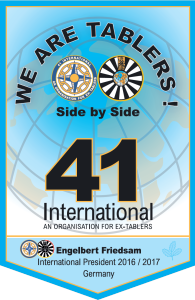 41 International President Engelbert address to the Brazil Club Founding Meeting in Sao Paulo
Dear fellow Tablers / 41ers,
Greetings from the 41 International Board and our 25 member countries! It is great news that you are founding the 41 Club in Sao Paulo! Unfortunately we are not able to participate in person at your charter event as our calendar is filled with events that have been committed long time ago, like this weekend I am at the AGM in Belgium. I therefore send this address so you can read it out at your founding event. I promise to make best effort to come with Monika to your AGM next year!
You have been updated on how you can organize your Table club and related activities. Also you have been updated about the 41 International organization and objectives. In case of any questions or clarifications our 41 International Past President and Extension Officer Makarios is happy to help you.
It would be great to see your charter organized and of course you joining one of the upcoming 41 International AGMs, so that you can explore the global dimension of fun, fellowship and friendship J!! You are welcome any time! Just have a look to the 41 International website www.41International.net for the events. Next HYM is happening in Bangalore in October 2016, next AGM in South Africa in April 2017, …
I wish you a great founding meeting and welcome to the 41 Club organization! All the best! May the hinges of friendship never rust!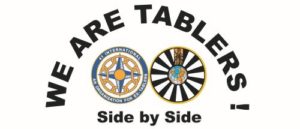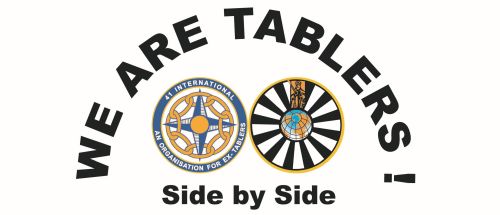 We are all Tablers!
Engelbert Friedsam
41 International President 2016 – 2017
OT 74 Hanau
---
Founding Meeting  –  41 Club of Brazil
Dear Makarios, dear all,
Our 41 Club of Brazil is working and we had our founding meeting on 05.10.2016 !
Out of 16 founder members, 10 attended, with 3 more guests participating, see pics.
As President I had the pleasure of holding the 1st. speech about the uprise of the Rothschild family and their overwhelming wealth from their beginnings until today.
Another Milestone: 
The greetings and informations from 41 International President Engelbert were addressed at this Brazil Club Founding Meeting in Sao Paulo by our Vice-President Fred Mägerle.
Founder Members 41 Club of Brazil
1
President
Joachim Teufel
2
Vice-President
Fred Maegerle
3
Treasurer
Klaus vom Bauer
4
Lustwart
Florian Scheibmayr
5
Social Secretary
Lothar Zimmermann
6
Founder member
Eckart Michael Pohl
7
Founder member
Mario Janssen
8
Founder member
Thomas Bauer
9
Founder member
Cornel Gass
10
Founder member
Tassilo Mader
11
Founder member
Erxleben Oliver
12
Founder member
Konrad Singer
13
Founder member
Gernot Beutle
14
Founder member
Bernd Kalbfell
15
Founder member
Martin Duisberg
16
Founder member
Andreas Sanden
In the name of all founder members Fred and I thank you for your assistance and we will keep you informed about our next steps. We look forward to address the design of our logo in the next meeting.
Yours In Continued Friendship & Tabling(YicF & T)
Joachim Teufel
President 41 Club of Brazil