RTIWM in Estonia in 2017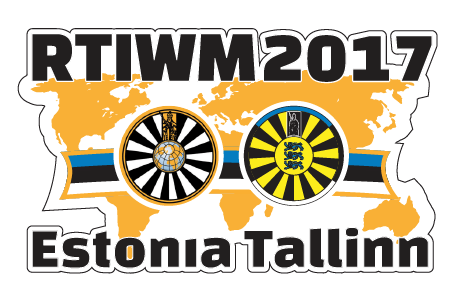 Dear tablers, partners – FRIENDS!
Round Table Estonia with Round Table International is extremely happy to host you in RTIWM in Estonia in 2017! It is first time for us, it is first time for a RT country in eastern Europe to host a RTIWM. A flashback from history – RT Estonia was the first country from post Soviet countries to have a RT club – chartered in 1990! in 1990 we needed permit from Moscow to hold a Charter event in Tallinn:) In August 2017 – we need no permit – we need you to be here and enjoy with all of us!
In 2016 RT Estonia involves 14 clubs, 150 active members and 300 old tablers. We are a proud association with solid 26 years of history and WE ARE READY TO ROCK YOU ? !
Please join us in this wonderful journey and event in 16-20 august 2017 – we surprise you with our hospitality, history, food and locations – we aim to gather here 1000 guests all over the world. And even more – we have set plans first time in history to make RTIWM available for every tabler and old tabler to participate via internet – we will have live feed from every evening parties and also main RTIWM AGM meeting – so it carries a message for everyone – lets make RT great again – and show the athmosphere and next years RTIWM will be overbooked! ?
Stay tuned, stay connected – see you in Tallinn, August 2017
Hannes Rosenberg
Convener, 2017 RTIWM in Tallinn