Blackpool Conference Early Bird deals [Godwin Stewart]

Hello all!
Just a brief word to remind you that the early bird deals on Blackpool National Conference 2017 come to an end at the end of this month!
The two-day and three-day packages will be going up to £180 and £210 respectively as of October 1st. This is in two weeks' time…
The Conference Committee has put together three days of fun and fellowship for you including events in one of the North-West's most iconic locations, Blackpool Tower Ballroom, so what are you waiting for? Start packing your best bib and tucker and book in!
http://www.41club-tangent-2017.co.uk/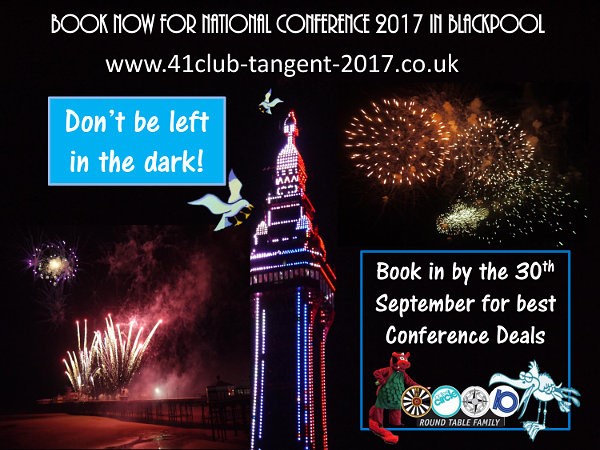 Yours in Continued Friendship
Godwin Stewart – National Communications Officer