41 International President Engelbert – Charity Pin for sale!

Charity Pin for sale:
I am very proud and honored to continue with the use of the Side by Side Round Table International and 41 Intern. logos on my banner and also on my pin. I have decided to follow the way that my predecessor Makarios has started doing. I am selling this pin for 5 Euro. I hope to raise with this action carried out in my Presidents year about 6500 Euro, which will be used for a charity project decided together with RTI. Makarios has raised during his year 5000 Euro with his sale. The money has been handed over to RT Nepal supporting the "all4Nepal" project, rebuilding damaged or destroyed schools to enable education.
I sell the pin for 5 Euro. It would be great to do a order list of interested Tablers / 4ers. I will hand over the ordered pins to you or the representatives at the HYM in Bangalore.
---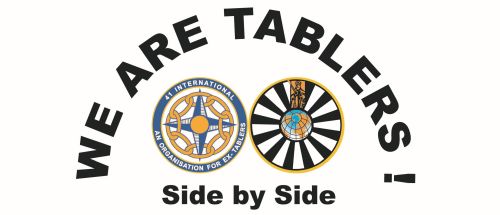 Together we are much stronger.
We are Tablers!
Yicf
Engelbert Friedsam
41 International President 2016 – 2017