41 International Past President Makarios report on 41 CLUB Zambia AGM 2016 visit [Makarios Charalambides]
It was a great and exciting weekend at the 41 CLUB Zambia AGM on 16-18/9/2016.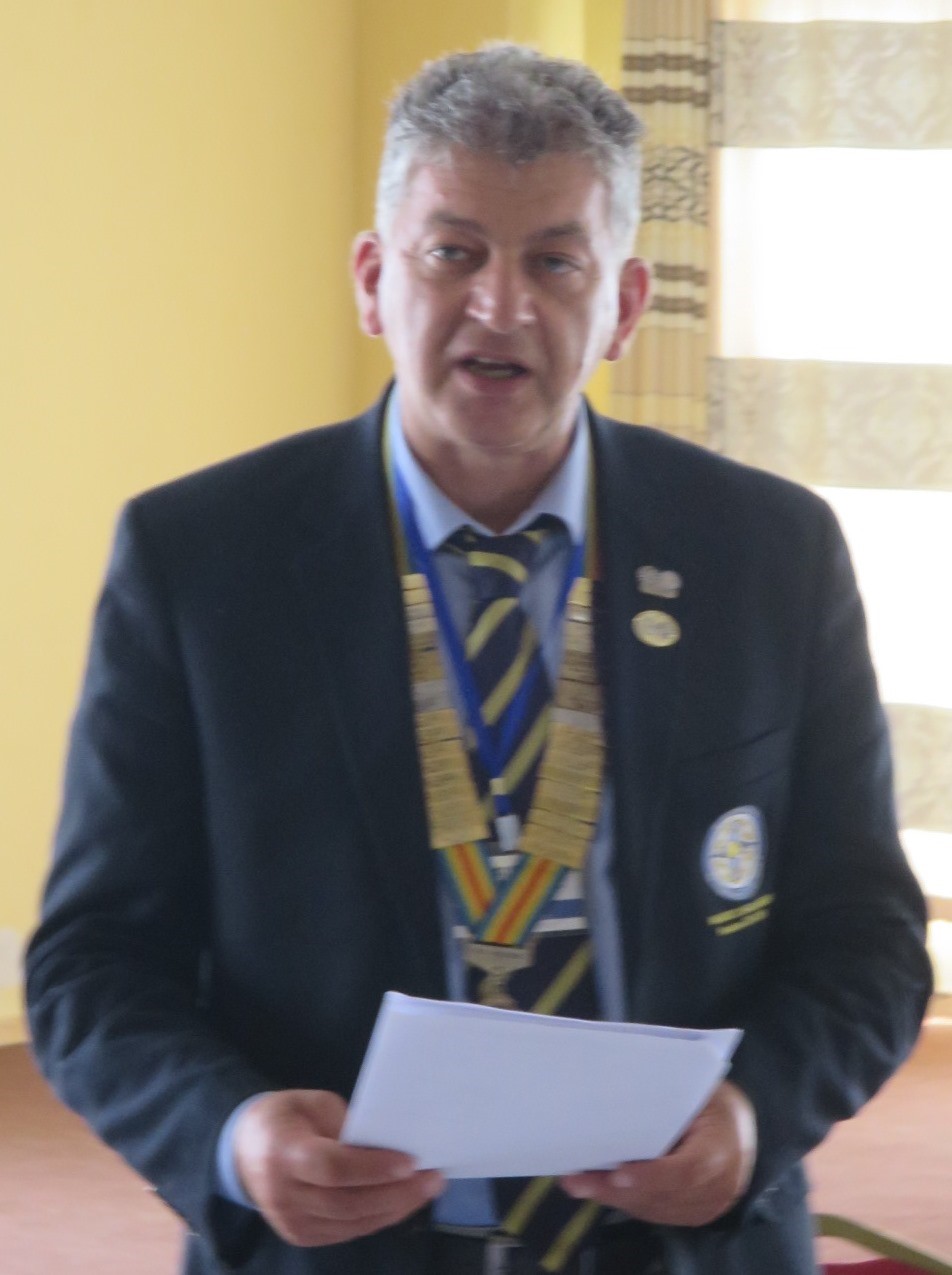 I was there representing our President Engelbert and 41 International as I did not have the opportunity to visit Zambia last year during my presidency and I was eager to experience the fellowship, friendship and tabling of our family Zambian 41ers.I arrived at the capital of Zambia, Lusaka on Thursday (15/9/2016) afternoon. My friend, President Kennedy Kakaghe picked me up from the airport and after a short tour of the town, we arrived at Sylvia and Steve's house, where I was home hosted for the night. Sylvia was an LCI President and is a very close friend of my wife Elena. I would like to cordially thank Steve and Sylvia for their warm hospitality and for making me feel at home.
Zambia (known as Northern Rhodesia from 1911 and known to have been inhabited by Khoisan around AD 300, when migrating Banta began to settle around Southern Africa) is a landlocked country in Southern Africa, neighbouring 8 countries and has a tropical climate. Zambia whose name was derived from the Zambezi river (one of the two major river basins) became independent from UK in 1964. The Zambezi river falls about 100 meters over a 1.6 km wide Victoria Falls, named after Queen Victoria by David Livingstone in 1855. Despite the considerable mineral wealth, mainly of copper, in 1990s Zambia's per capital foreign debt remained among the highest in the world. Although after 2000 the economy stabilized with real GDP growth due to foreign investments in mining and to higher world copper prices now about 68% Zambians live below the recognised national poverty line and have serious problems of unemployment in urban areas. Its official language is English and they drive on the left side.
41 CLUB Zambia was chartered in 1999, has 52 members and 5 Clubs ( Lusaka, Hub of the Copperbelt, Ndola/Luanshya, Konkola and Livingstone.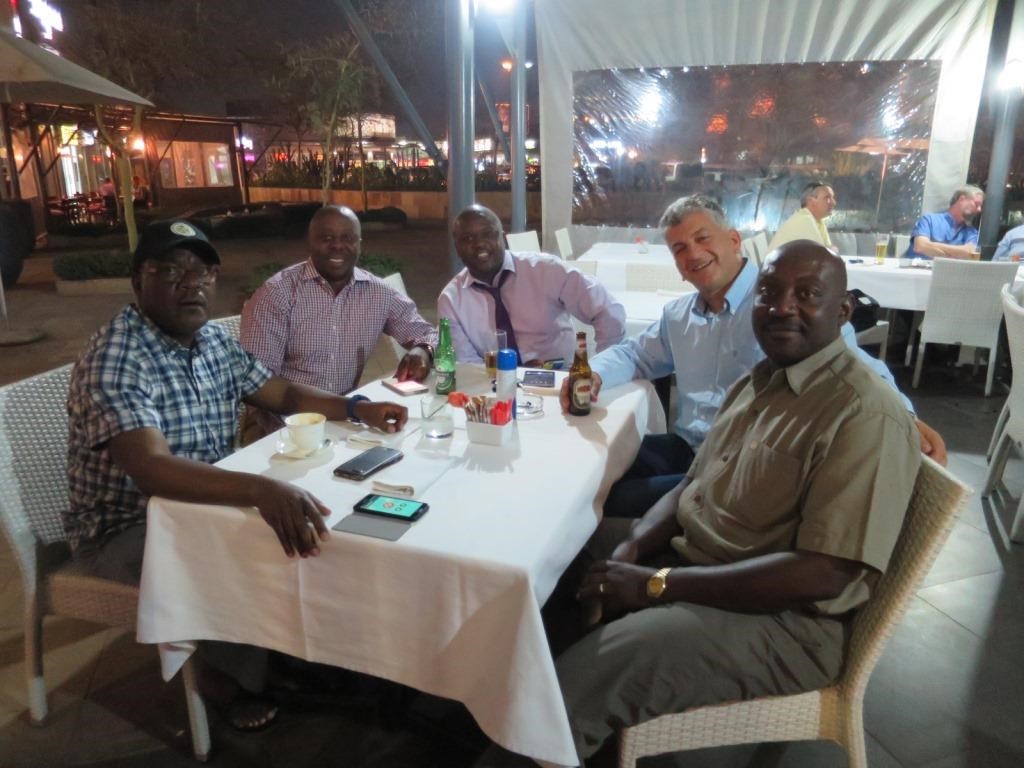 Enjoying the Zambia beer Mosi with exceptional friends
On Thursday night we had a nice fellowship gathering with the Lusaka 41ers, Steve & Sylvia and RTZ President Herbert C. Mwansa, at Hussar Grill where we had South African wine, Zambian beef steaks and I tasted for the first time the local Zambian beer Mosi J!!!. I enjoyed the conversation I had with RTZ President Herbert, exchanging and sharing with him ideas and views about improving our partnership between RT and 41. At the gathering my good friend PP RTI 2013 – 2014  Moffat Nyirenda was also present, now member of 41 Club Zambia and Round Table Liason Officer at 41 Club Zambia Board.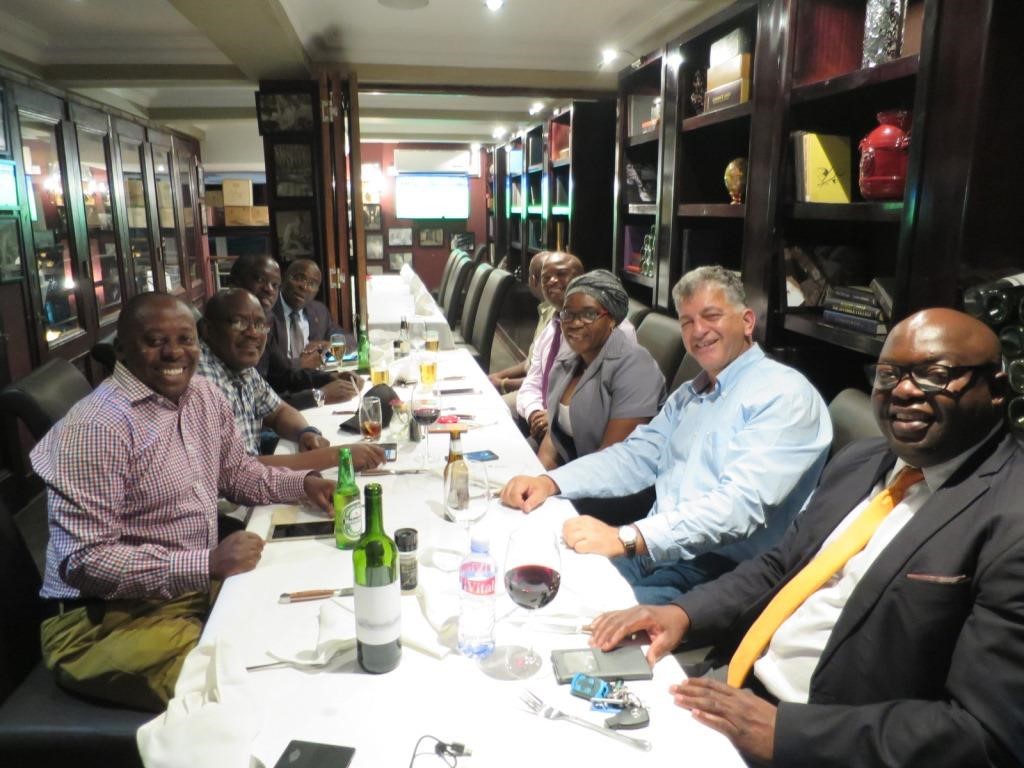 At the gathering on Thursday night
On Friday after a long drive (9 hours) with President Kennedy and his lovely wife Njavwa, from Lusaka to Chingola, and an educative experience of most of the country side and lifestyle of Zambia, we arrived at Borrowdale Inn lodge. The 41ers gave us a very cool welcome with mosi beer.  The outdoors welcome party was great, with plenty of food and drinks and lots of fellowship and friendship in the tabling spirit. Claudio from 41 Club Switzerland and Christoph OTD IRO were the only two foreign guests attending the AGM.
Next morning I attended the AGM business meeting, where all were dressed up smart casual with 41 budges and jewels and I deliver the address of President Engelbert to the AGM.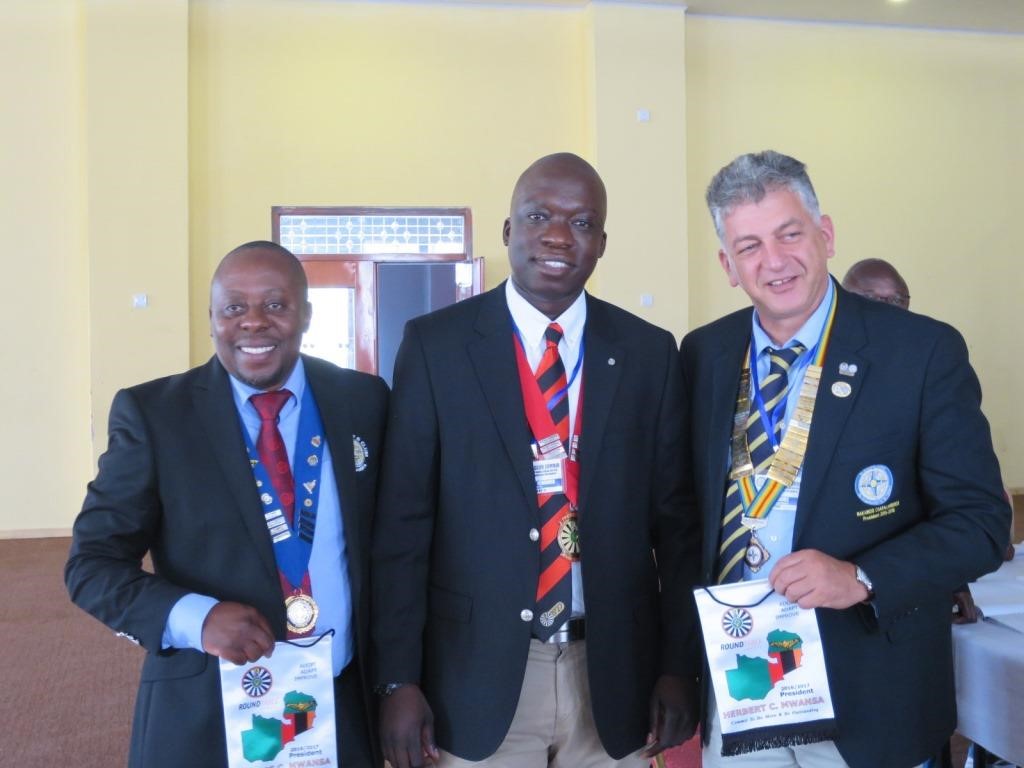 41 CLUB Zambia President Kennedy with Round Table Zambia President Herbert
and 41 International IP President Makarios
In summary, President Engelbert in his address informs about the successful 41 International 2016 AGM in Landshut, the expansion of the Organization, the new Secretary Mika and the new Officers Dr. Sid the Communication Manager and Fabian the Webmaster. About his presidential program, he will continue the strategic plan and that the board is very much focus on further improvement of the relationship with RTI and to the implementation of 10point action plan. Our members should report the achievements to Dr. Sid for publication. The YAP program is developing well and the first new 3S YAP tour program just finished in Cyprus with a great success. This is an opportunity for the small countries to look into this and decide to participate.
The topic stated in the Strategy Plan that he has chosen to start working on it in his presidential year, is the harmonization of our name and to start the discussion on this topic, he have selected this topic for the workshop at the 2016 HYM in Bangalore. He informed about his pin and that he had decided to follow the way that his predecessor Makarios has started doing by selling his pin for 5 Euro. The money will be used for a charity project decided together with RTI.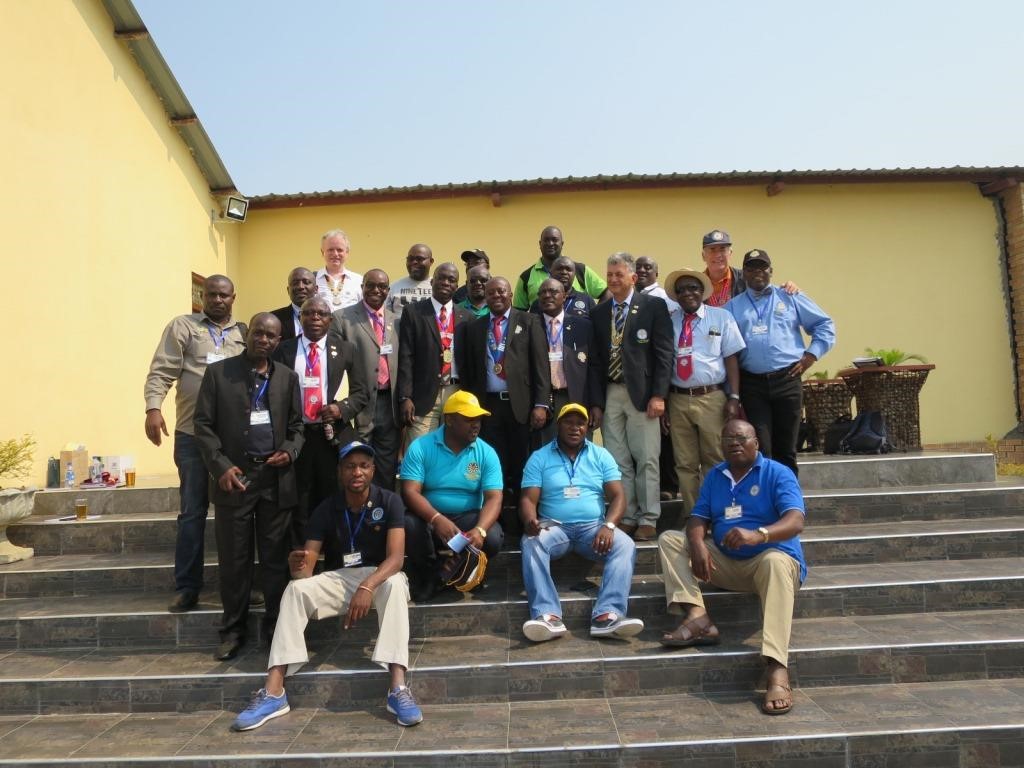 A group photo after the AGM business meeting
Everything went well and the meeting was very productive and successful. A discussion has been carried out about capitation fee and a decision was taken for an increase in order to cover the cost for proper CLUB operation and representation at international level. All present 41ers bought Engelberts' pin and we thank them for supporting this year's charity project with RTI. About extension of our international family, 41 CLUB Zambia is the acting as a Good-Father of 41 CLUB Botswana. President Kennedy already visited Botswana where he had a meeting with Botswana 41ers and he is working close with them.
One of the things that I was impressed with was the IRO's Judge William report. An excellent and detailed report probably the best I have ever heard, for the business carried out at the2016 AGM Landshut and news from around the wold.  My complements and congratulations to Judge William and I will be very happy if he ever decides to be involved at international level.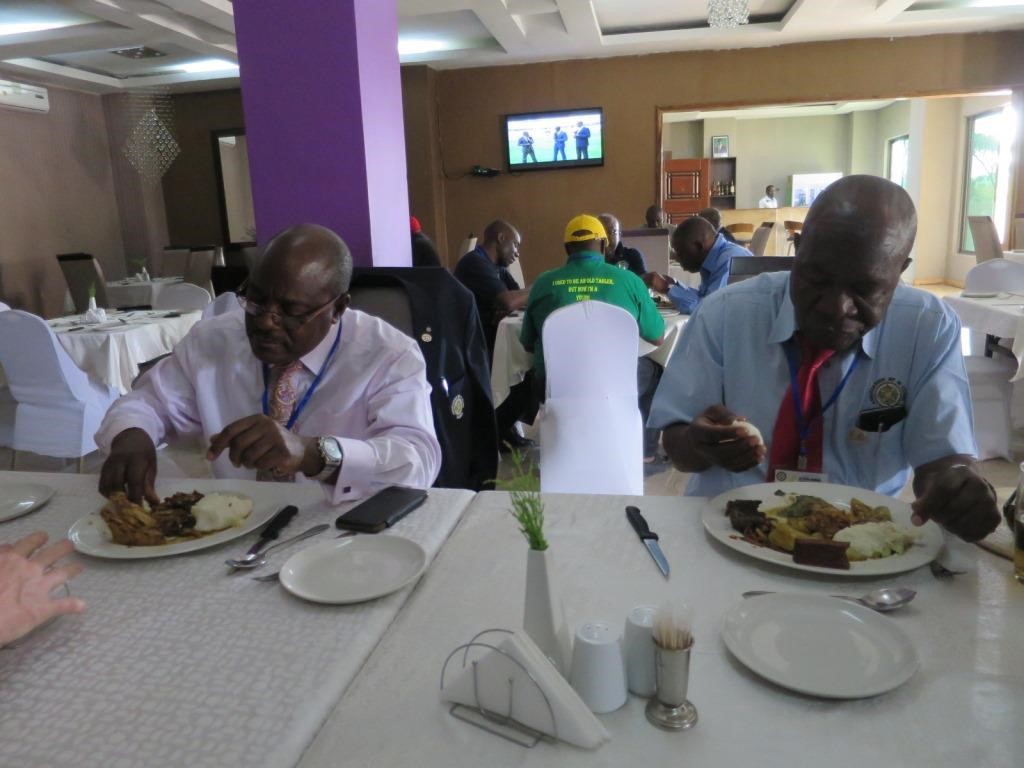 For lunch we had a traditional Zambian meal eating it in the traditional way.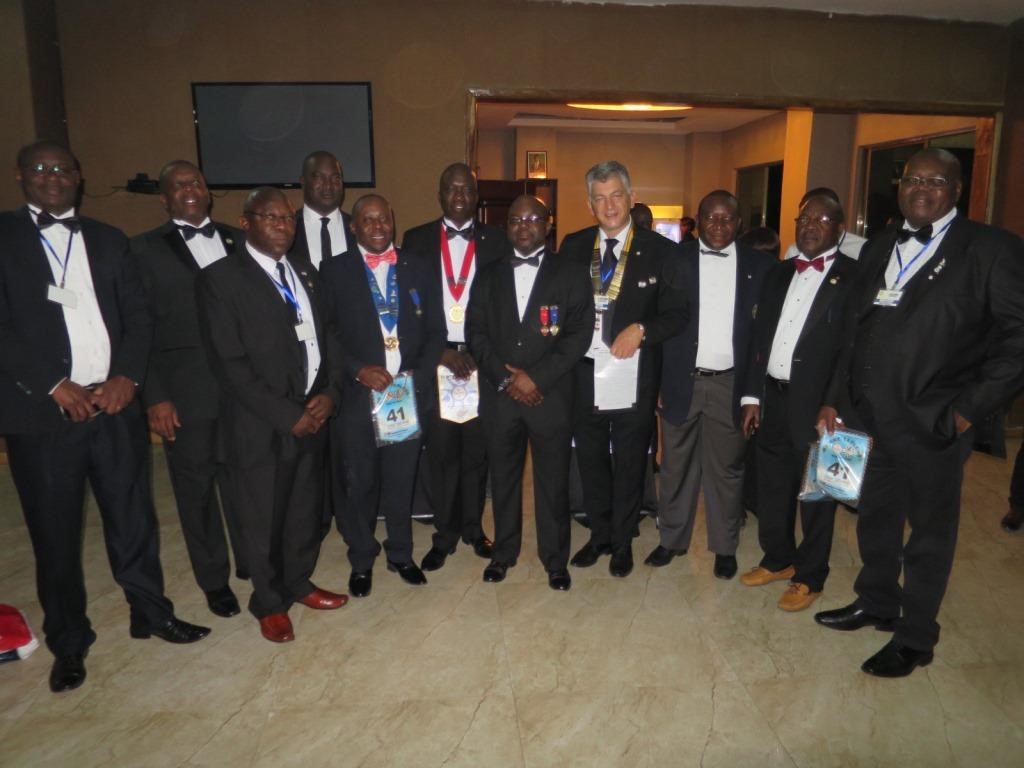 The banner exchange and the gala dinner were in a formal black tie dress code.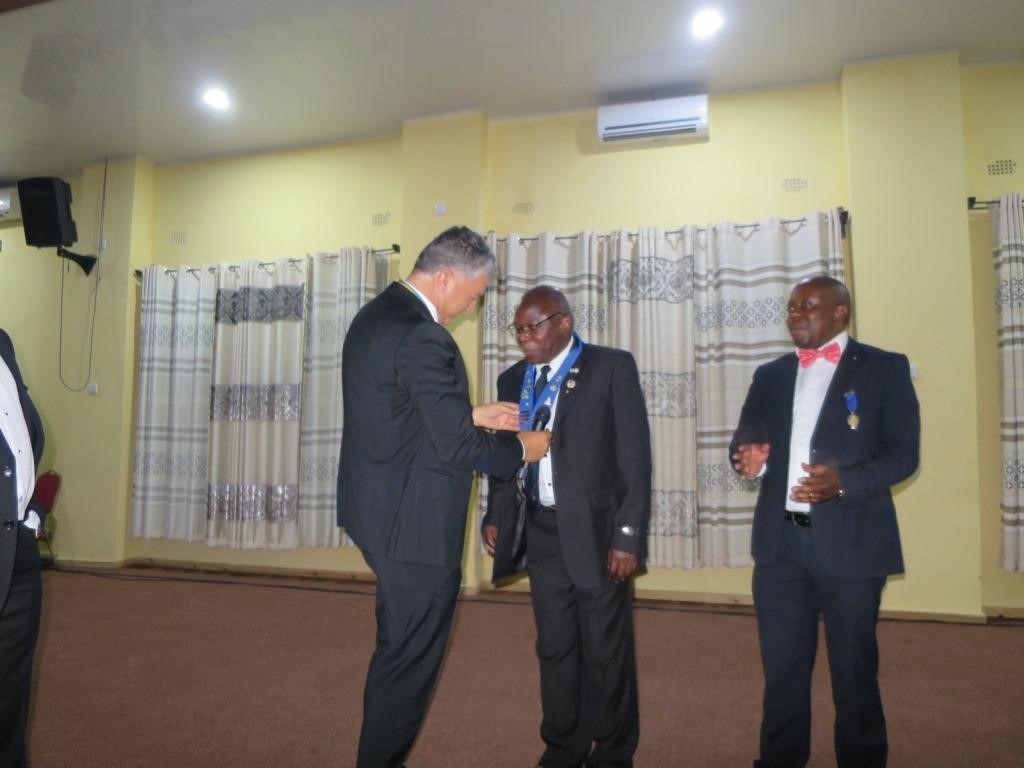 During hand over to the new board I had the honour to put the jewel to new Presidents Ferdinant.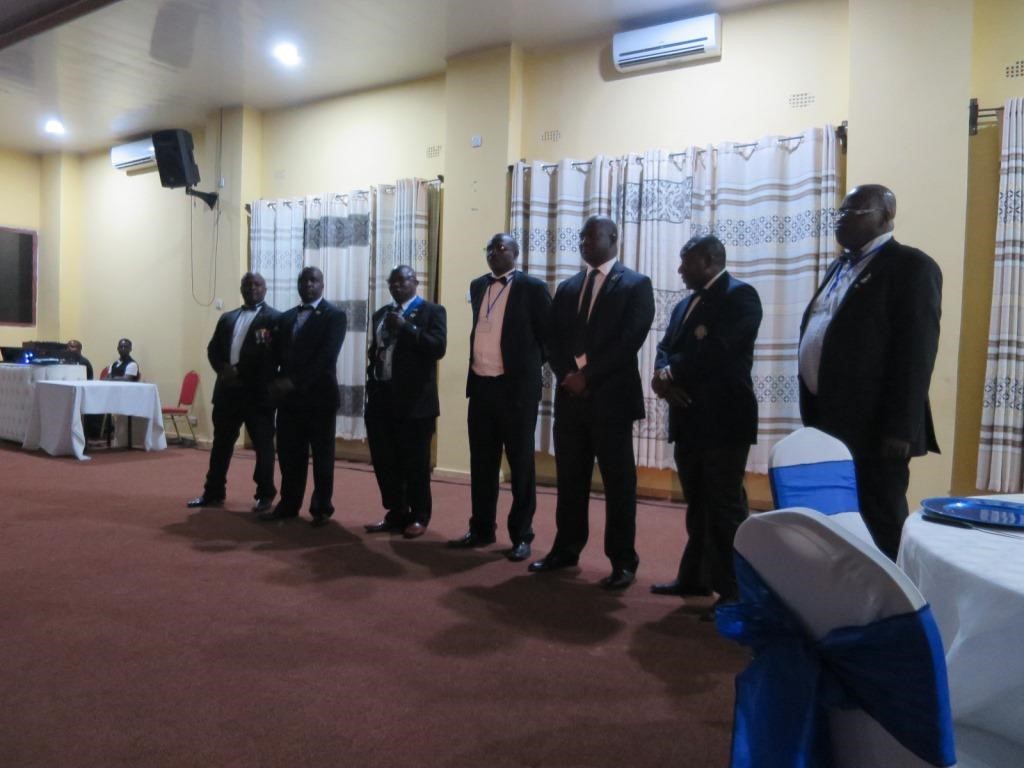 The new 41 CLUB Board 2016-2017
It was a wonderful weekend at Zambia to the 41 CLUB Zambia AGM 2016 Chingola and a true honor to be present. I would like to express my gratitude for your exceptional Zambian hospitality and thank you for all of the great memories. All events were very well organized in the spirit of friendship and fellowship. Congratulations to the event Convenor Harolt and the guys who helped for this excellent event.
Special thanks to President Kennedy and his lovely wife Njavwa for taking care of me, for showing me Zambia and for the safari drive at Chaminuka on Sunday afternoon.
Last but not least, thank you All for giving me this opportunity to feel your true friendship.
Makarios Charalambides
IP President 2016 – 2017
41 International
25/9/2016