Obituary – Dr. Hans- Dieter Gesch
The date of the funeral service is now scheduled on
Saturday 9th July 2016 – 11:00am
in Chieming at the Paul-Gerhard-Haus, Am Hagen 1.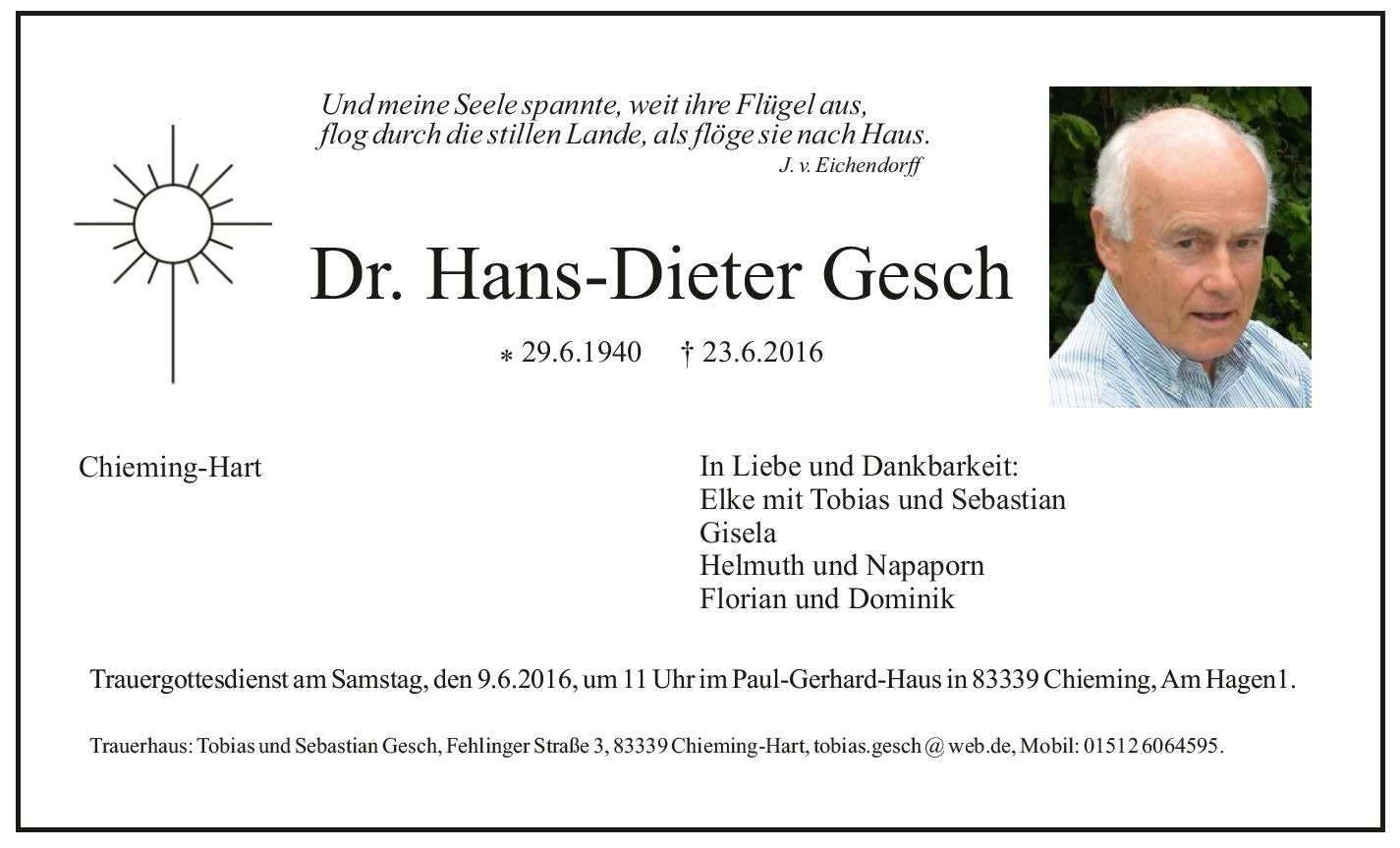 Dear Tablers,
unfortunately and with deep sorrow i have to publish that Dr. Hans-Dieter Gesch, former IRO of Old Tablers Germany and cornerstone of the international YAP-Program has passed away on 23rd June 2016 after a long lasting severe sickness.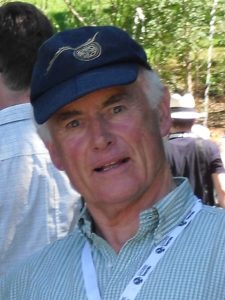 HaDe – many of you have known him under this short name – has contributed so much to Old Tablers Germany and also to 41 International. One example is the recognition of ideas about the future of 41 International which eventually had been incorporated into the Strategic Plan  of 41 International. His advice has been always valuable and steered further thoughts.
His contribution and achievements have been honored with the 41 International Award of Merit at the 41 International AGM in Landshut.
HaDe has a long history as a Tabler. He started as Tabler in 1976 at RT 23 Stuttgart. Two years later he served as President at his Table. Already at that time he was recognized as a proud ambassador of the RT movement. HaDe took the initiative to prosper RT, founded RT 129 Boeblingen – Schwenningen and took the role of the founding President.
1981 HaDe became a member of OT 18 Wiesbaden where he also served as District 7 Vice President. In 2007, driven by his job, he moved to upper Bavaria where he joined OT 19 Munich. He served as President of OT 19  Munich 2015-2016.
On national level he became known when he was elected OTD-IRO in 2005. In his 7 year OTD-IRO role he greatly influenced and shaped the positioning and understanding of the IRO role within OTD. This fundamental understanding is still the guidance within OTD.
On 41 International level he has been regarded and respected as representative of OTD. In addition he took on responsibility as YAP-Convenor. He was always accessible and provided help as much as he could. Many youngsters from all over the world, especially from India and South Africa have been taken care of by him. He picked them up at the airport in Frankfurt and guided them to the next location. In his house in upper Bavaria English has been very often the Tabler language.
He has been very active to connect neighbor clubs cross boarders ie. with clubs in France,  Germany, Belgium and Luxembourg, but also international with Club 41 Uganda in Kampala and Taibe, the 41 Club in Israel.
All his activities have been supported by his wife Elke. She also joined most of the travel HaDe did in his role as OTD-IRO.
For his dedication and achievements, especially supporting 41 International in many matters, HaDe received the Award of Merit at the 41 International AGM 2016 in Landshut.
With HaDe we have lost a great friend, an extraordinary Tabler, who lived the values of Tabling in an outstanding way. HaDe has been and still will be in our memories an example to all of us.
The condolences from 41 International are with his wife Elke and his sons Tobias and Sebastian.
In the name of 41 International
Engelbert Friedsam
41 International President 2016-2017