AGM 2016 Ex-Tablers Denmark Report of 41 International President Engelbert
02.05.2016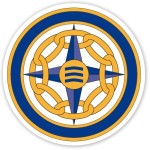 Dear fellow Tablers (Old, 41ers, Ex-, Tablers +,
Uffff! My Presidents year has started in full gear 🙂 ! Just recovering from the great Landshut 41 International AGM Monika and I packed already for my first AGM visit as International President to Ex-Tablers Denmark in Svendsborg for the weekend ahead. Do I have all stuff that I need at the AGM? The banners, the gifts, the speech I have prepared?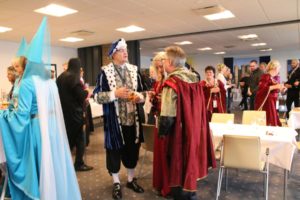 Have I covered all points I need to walk through with the Ex-Tbalers Denmark Board? How will it be received by the Denmark Ex-Tabler board and community? As Monika and I get on the plain on Friday the feeling takes over that we are ready for the weekend, meeting again lots of friends that we have met in Landshut. It will be all great – yes, and it has been a great AGM of Ex-Tablers and Tangent Denmark!  Already at the reception there have been "Burgfraeulein" in great dresses welcoming us, offering a glass of champagne. At the welcome evening nearly all Tablers and Tangents (about 220 participants) were dressed up along the theme "Fair Madens & Noble Knigths", which created a special atmosphere for the long night of fun & fellowship.  The Danes can really party heavy and long!
At my address speech at the business meeting I stated again the importance working with Round Table and specifically pointed out to help RT to identify young men as candidates for the clubs. I also pointed out that we will start to discuss harmonizing the name for our organization and come prepared to the workshop at the 41 International HYM 2016 in Bangalore.
In the session with the Ex_Tablers Denmark Board I went through the 41 International strategic items, the status and the next steps I intend to accomplish in my year.  I asked to support this also on association level. There were nno specific problems / issues raised. The Ex-Tablers Board found this session very useful as questions could be asked and clarifications could be done.  It was decided to continue this in the future.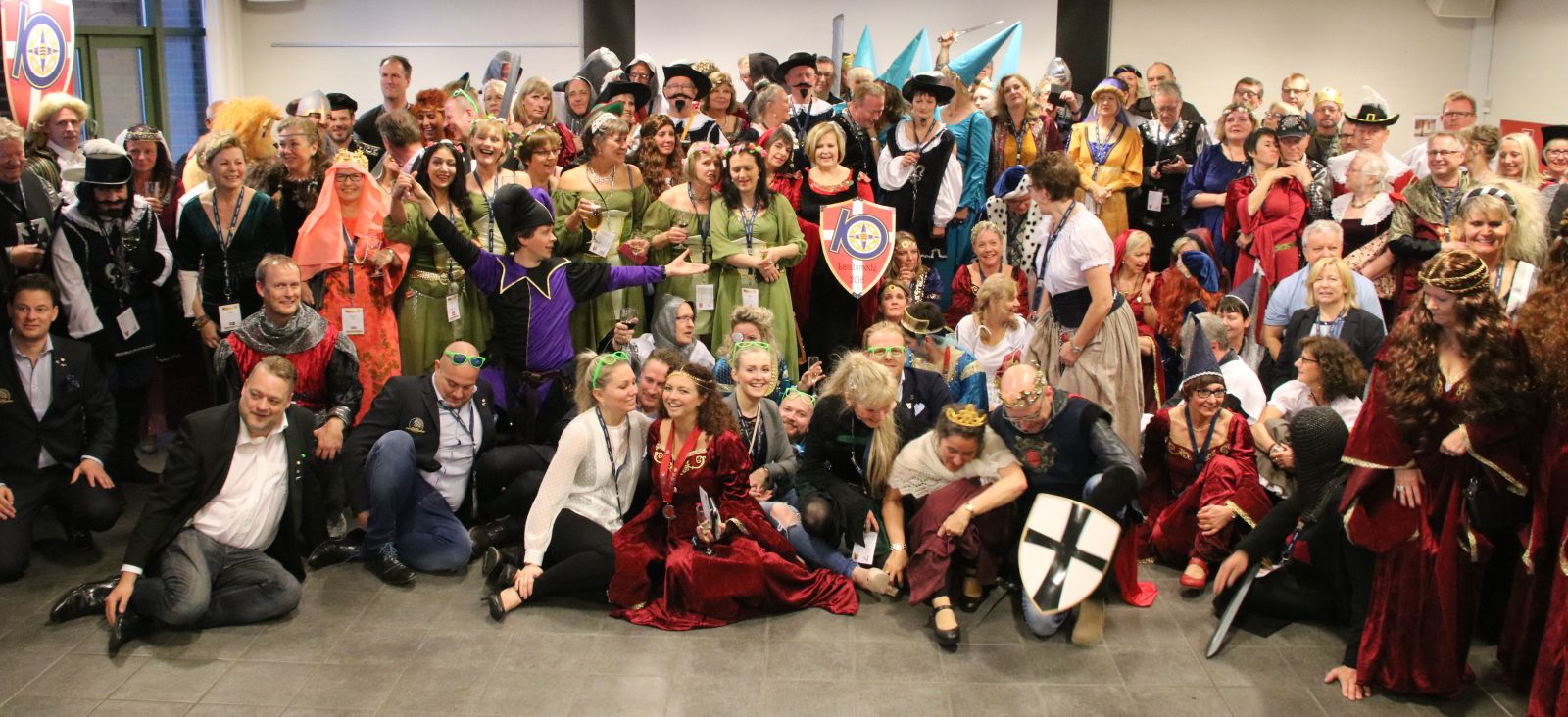 At the banner exchange I published at the first time  my present, which is a suit bag with my theme "We are Tablers" on it. The initial comments were: "Great, something useful", so looks like I hit the goal I had in mind.  I selected the suit bag as I hoped that it inspires Tablers to travel more and join more AGMs around the world.
The gala evening opened with a great meal and great wine. Of course easy going fun an fellowship including dancing until late (I missed to look to my watch…) made it a wonderful night.
Big thank you to our Danish friends! Monika and I enjoyed every minute visiting you!
See you soon in Sweden!
Together we are much stronger. We are Tablers!
Yicf
Engelbert Friedsam
41 International President 2016 – 2017